The Beauty Health Co.'s Andrew Stanleick on building 'a company, a culture and a brand'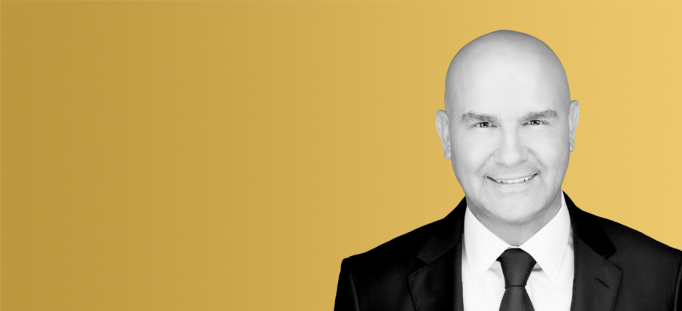 Subscribe: Apple Podcasts • Stitcher • Google Play • Spotify
When Andrew Stanleick left Coty in February to become president and CEO of The Beauty Health Co., the parent company of Hydrafacial, some in the beauty industry were surprised. Stanleick was responsible for much of Coty's recent turnaround, including the revamp of Covergirl, as well as leading the company's joint ventures with Kylie Jenner's Kylie Cosmetics and Kim Kardashian West's KKW Beauty. In other words, he had a dream job. But then again, the role of public beauty CEO doesn't come up often.
You have read the maximum number of free articles.
Glossy
+

Membership

Subscribe now for access to unlimited Glossy content, premium research reports, exclusive newsletters, invitations to member-only events and more.

SUBSCRIBE

Already a member?

Already a member?

Login

Logout
This content is available exclusively to Glossy+ members.
Glossy
+

Membership

Subscribe now for access to unlimited Glossy content, premium research reports, exclusive newsletters, invitations to member-only events and more.
"I turned 50 last year, and I think what I realized was that it was a real milestone; I wanted to build and create a company and take it internationally, really leverage all of those experiences I've garnered from living all over the world and use that to build a company, a culture and a brand," said Stanleick on the most recent episode of the Glossy Beauty Podcast. "Truth be told, I hadn't heard of HydraFacial, which … I think you know, [awareness is] our biggest opportunity."
Though Stanleick has only been at the company for six months, The Beauty Health Co. has seen impressive results in his tenure — namely, the organization's first $100 million-plus revenue quarter. Additionally, Hydrafacial has been thinking outside the box with partnerships, including with Galeries Lafayette and Jennifer Lopez's JLo Beauty.
Advertisement
But as Stanleick explained, there's much more he wants to accomplish. "We feel we're just at the start of this journey ahead of us," he said.
Below are additional highlights from the conversation, which have been lightly edited for clarity.
Spreading the word far and wide
"We have a five-point master plan, which we had prior to me joining. … I think what I have really been focused on in the last six months is building our brand awareness.  When I came on board, we measured a number of metrics, so that we could get a baseline of when I was starting.  We looked at a few things. Firstly, our net promoter score, which is 44, is significantly higher than many other beauty brands or aesthetics brands. So consumers love the experience, it makes them feel good. Then we looked at our brand awareness. Our aided awareness is only 9%. Unaided awareness is less than 2%. I realized that, given that we had such a high net promoter score, we had this wonderful opportunity to really tell more people about this brand."
A technology-driven beauty company
"We've been focused on launching our new Syndeo delivery system [for our treatments], which we launched in March. The new system is such a leap forward in technology. It's new, better and different than anything else on the market. Not only is it surrounded by a patented moat of 60 patents protecting our technology, but it's [also] through the cloud-based technology that enables us to have direct contact for the first time with consumers. We can build loyalty, push, notify and enhance the consumer experience."
Advertisement
A community of evangelists
"For any of the aesthetical medical companies, their main focus is on the doctor, and that's because it [involves] more invasive treatments and more expensive treatments, [in terms of] both the capital equipment and the service. But the founders of this company realized very early on that there was a very powerful community that was not being spoken to and not being educated, and that was the esthetician. We [are] investing in training and educating the esthetician and every person in the channel — the doctor, the spa or the retailer — who is delivering the service. We train and educate continuously. … If you invest in someone and train and develop them, you create this wonderful loyalty affinity. They're actually our biggest brand evangelists, our biggest advocates. … You can see that if you look at the hashtags #HydraFacial or #gunkiejunkie. That gunky canister, the canister we show each consumer at the end of a HydraFacial service, is a proof point of the service. [You] can see all of the dirt, the floaties which have been removed from your skin. It's quite a social media [frenzy]. This community is something really, really unique and very difficult to replicate."
Get news and analysis about fashion, beauty and culture delivered to your inbox every morning.