Wishi's Karla Welch and Clea O'Hana on the demand for stylists: 'People have forgotten how to dress'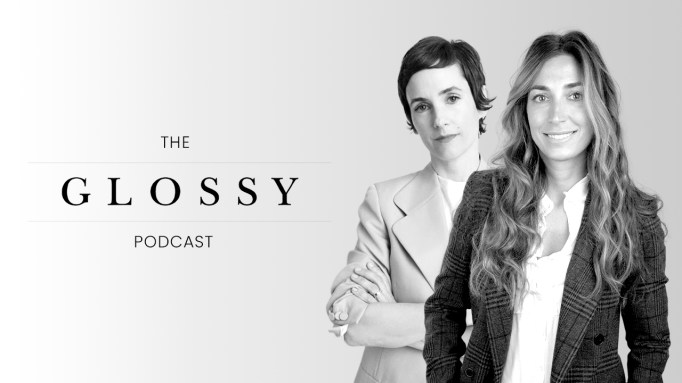 Subscribe: Apple Podcasts | Stitcher | Google Play | Spotify
When Karla Welch and Clea O'Hana launched fashion styling app Wishi in 2019, the idea was to democratize the fashion styling experience, which is usually reserved for celebs.
You have read the maximum number of free articles.
Glossy
+

Membership

Subscribe now for access to unlimited Glossy content, premium research reports, exclusive newsletters, invitations to member-only events and more.

SUBSCRIBE

Already a member?

Already a member?

Login

Logout
This content is available exclusively to Glossy+ members.
Glossy
+

Membership

Subscribe now for access to unlimited Glossy content, premium research reports, exclusive newsletters, invitations to member-only events and more.
"Karla's dream was to bring styling to everyone," O'Hana said, on the latest Glossy Podcast. "It's a great partnership — because I had the technology and the business idea, but I didn't have the styling or the fashion part of it…[Together] we're replicating the relationship that she has with her clients, online." 
Welch has 20 years of experience as a stylist; her clients to date have included Justin Bieber, Tracee Ellis Ross and Karlie Kloss, among others. Meanwhile, O'Hana's background is in business and finance, though she's worked in merchandising for fashion companies including Net-a-Porter and Belstaff. 
Advertisement
In February, Wishi secured a partnership with Farfetch, granting the retailer's high-spend loyalty members access to Wishi's styling services. (Typically, clients pay Wishi $40 to be styled in two looks and $90 for five looks — stylists are not paid on commission.) Thus far, the partnership has revealed some interesting data points. For one, customers who take advantage of the service are returning fewer items. 
"When you're shopping for yourself, and you don't have the eye or the confidence, or you're not sure [about] the fit, you overbuy, and then you send things back," said Welch. "It's a huge waste environmentally, and it's really damaging to a lot of businesses."
Wishi is getting the word out about its services via its Style Council of stylists, who promote their bookings. It also invests in digital marketing and Google search. "[However] people are looking for this service now; there's really a lot of demand," said O'Hana. "We don't have any problem marketing it."
Below are additional highlights from the conversation, which have been lightly edited for clarity.
Advertisement
Consumer demand for styling
Welch: "At the very beginning [of the pandemic], when everyone was really motivated to clean up their houses, we did an amazing [business] with closet cleanouts. Everyone was thinking, 'OK, I've never had this time. I'm going to use this time to do something I've put off forever.' It's such a fun process. I come on for 24-hour bookings a couple of times each quarter to do cleanouts, and they're a huge success, because then you can make looks out of your closet. That kind of was my dream. Then we have [clients] who are like, 'OK, we're doing Zoom calls. What should I be wearing on top? What's comfortable to wear at home that I'll still feel cute in?' And now, as we're seeing this light at the end of the tunnel, we're really seeing people who are planning [ahead], like, 'OK, I'm getting out in the world. I have been in sweatpants for so long. Please help me with my style.' Because a lot of people have forgotten how to dress, you know? So we're seeing the 'reemergence,' as we're calling it."
O'Hana: "There's also [the fact] that all the people who used to shop in stores and would maybe have guidance in stores don't have that anymore. There's no physical in-person shopping. So Wishi is really the place where you can get a guided shopping experience that you don't have anywhere else." 
Streamlining the styling experience
Welch: "We pick all the stylists, and people apply. There is a certain [stylist] — like myself, Law [Roach], Elizabeth Stewart — who works at a level that [other] people aren't always going to work on, because of where we live and the industry we're in. But there are tons of incredible personal shoppers and personal stylists out there, and they literally just come into our system.…We have an amazing fashion director, and we work a bit like a magazine: We do the market research, we know what's at every store. And they're picked and trained by me and Clea. This is 20 years of my experience and more than a decade of Clea's experience, mixed with our technology to streamline [the styling process]. When someone comes to a fitting with me, it doesn't take three hours; it takes a small amount of time, because I am streamlined in my process and I've gotten to know my clients, I know what dress Sarah Paulson is gonna wear. I know what Justin's gonna wear. That's because I have that relationship with them as a stylist and as someone who dresses them. So what Wishi does is create that relationship again, with the stylist and the customer. It's an intimate bond that you get to have, and it's an intimate form of community. And what happens is that the customer loves their stylist, just like my clients love me. So we've streamlined that to work in a digital space. That process of onboarding — to use a technical term — is really, really clear.…It took a long time to get there. But it really replicates how I work with my clients."
On the potential for evolution in fashion
Welch: "I wish that fashion would change. [For example] I wish we'd stop talking about sustainability and actually do something about it. But we feel like [Wishi] could actually have a huge impact in that arena, in really helping — because we're so in touch with consumers and because we see what's out there. This is another interesting avenue for Wishi: consulting with designers and stores on, like, 'Hey, actually, this is what we're seeing.' Our information is very valuable; the data we're bringing in on what people want and how people are feeling could be a super huge resource for a lot of the businesses we work with. Plus we try to highlight young designers, Black designers, BIPOC designers, sustainable designers. [Impacting change] sounds so big, because there are a lot of tentacles. But I don't know that fashion's changed [yet]. I hope we're making better decisions, but those really start at the top. It's easy to blame it all on the consumer, but it's the big brands that are producing stuff."
Advertisement
Get news and analysis about fashion, beauty and culture delivered to your inbox every morning.