SuperOrdinary CEO Julian Reis on being exactly where the customer is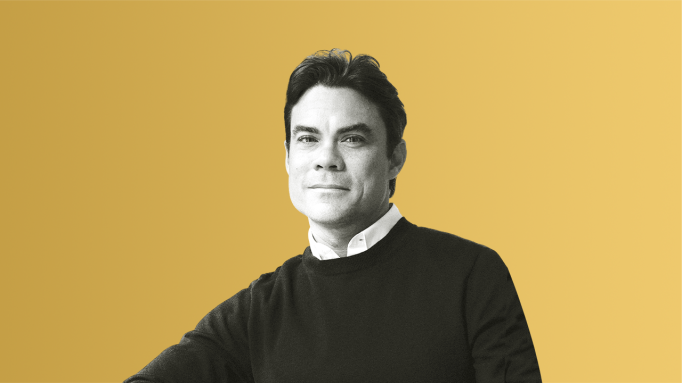 Subscribe: Apple Podcasts | Stitcher | Google | Spotify
Despite taking a self-proclaimed non-traditional career path, Julian Reis, founder and CEO of beauty incubator SuperOrdinary, credits his initial experience in the conventional finance industry as the catalyst to understanding the potential of the e-commerce beauty market. 
You have read the maximum number of free articles.
Glossy
+

Membership

Subscribe now for access to unlimited Glossy content, premium research reports, exclusive newsletters, invitations to member-only events and more.

SUBSCRIBE

Already a member?

Already a member?

Login

Logout
This content is available exclusively to Glossy+ members.
Glossy
+

Membership

Subscribe now for access to unlimited Glossy content, premium research reports, exclusive newsletters, invitations to member-only events and more.
"E-commerce 1.0 was just beginning," said Reis, who, while working in finance in Singapore in 2013, successfully facilitated the growth of laser-facial company Skin Laundry. But that was not the end of his innovation within the beauty market in China. 
"I noticed that a lot of the luxury store counters — many of the big shops like Lane Crawford — were being dominated by Chinese tourists. [They were] buying lots of product and bringing it back to China," said Reis, who made it his mission to "solve this problem in a much more efficient manner." 
Advertisement
While Reis was aware of the many marketing agencies and "trade partners" present in China, "No one was bringing all this together under one roof to provide a full service," said Reis of distribution, marketing and influencer relationships.
Reis has begun to fill this gap with SuperOrdinary, which has brought buzz-worthy U.S. brands like Farmacy and Drunk Elephant into China via TMall. The company hit $90 million in revenue alone this past year, but Reis asserts that there is still room for growth.  
SuperOrdinary comes into play in this area by serving as an "extension of the brands' arms, eyes, [and] ears," said Reis. "What we did is focus on each and every brand that we work with to make sure we understand the DNA of the brand and to see whether it would translate in the local market."
Now, Reis is taking that same expertise and applying it to another mega-market and platform: the U.S. and Amazon.
Advertisement
Below are additional highlights from the conversation, which have been lightly edited for clarity.
Reverse engineering what the consumer is looking for
"My strategy is to build expertise in distribution and localize all brands to the local markets within which we operate. By far, the most important piece is being able to connect to the consumer and truly understand who that consumer is. [It's also] to use the data that we have from that consumer to resell the same products from the same brands, or other brands, to that consumer. Once we've developed that expertise, it's very important for us to take advantage of those channels, to find out what the consumer is looking for, and then reverse engineer it and find brands that respond to that consumer's desires. So we've started to dabble — I say dabble because it's only very new to us — by investing in a handful of brands. We're looking for brands that are different to what is out there, but brands that we think we can create value with, and we add value to them, as well."
The ins and outs of the Chinese market
"Everyone is scratching their heads to say, 'How do we enter the China market successfully?' A lot of people will come to the precipice of making that decision and, obviously, there are many partners that you can go with. My advice is to be very thoughtful about it, because it's a very expensive venture to go on. The issue is that, if you go into China and you're not successful, it's very difficult to rebuild that lack of success quickly again. The China market now is exciting because it is opening up and there are going to be more and more channels to sell your product through. One of the other changes that we've recently seen is that the consumers are buying their products in China. Previously, they were buying their products overseas and then bringing them back. But now, there's the introduction of all these duty-free channels, which makes it very exciting for these travelers, who are doing a lot more domestic travel these days, to find products."
Taking a step away from the traditional beauty business model
"We're doing the reverse … Traditionally, the business model for a beauty company would be to build a beauty brand, start discussing relationships online and build a DTC [channel], and then go into Mecca in Australia, Sephora in the U.S. — or Ulta — and in Asia, Southeast Asia. And we were looking at it from a different point of view. Let's say, for example, that the Indian consumer is buying it on a certain channel. We would make sure that SuperOrdinary is working on that channel. Or if the consumer in Vietnam is buying it in another channel, we want to make sure that we're operating in that channel. SuperOrdinary is really about making these inaccessible markets accessible for beauty brands … Once we can develop strong expertise and be able to do that, then we can make some of these investments and buy brands and build a deep bench in the beauty aisle."
Advertisement
Get news and analysis about fashion, beauty and culture delivered to your inbox every morning.