Nude Barre's Erin Carpenter on forwarding inclusivity in the intimates category: 'Investors didn't understand the impact'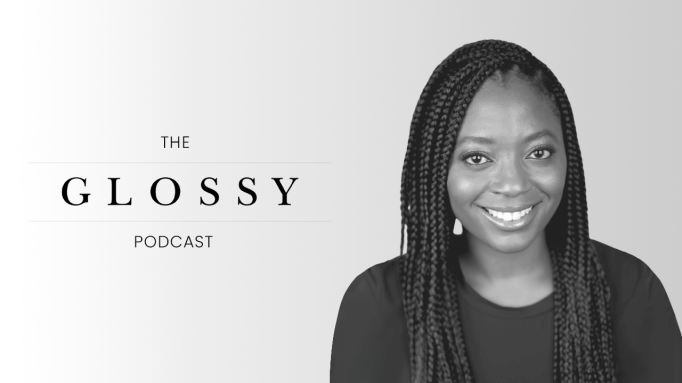 Subscribe: Apple Podcasts | Stitcher | Google Play | Spotify
Erin Carpenter, Nude Barre founder and CEO, quite literally walked a mile in "pink ballet shoes" and "beige tights," and felt the pain of finding hosiery in the right shade. It's a struggle that has been experienced before by current customers of Nude Barre, which offers hosiery and underwear in 12 complexion-matching shades.
You have read the maximum number of free articles.
Glossy
+

Membership

Subscribe now for access to unlimited Glossy content, premium research reports, exclusive newsletters, invitations to member-only events and more.
This content is available exclusively to Glossy+ members.
Glossy
+

Membership

Subscribe now for access to unlimited Glossy content, premium research reports, exclusive newsletters, invitations to member-only events and more.
"I'm sure you see this in the market where you go to stores: You ask for something in nude, and usually they bring you options that are beige. I'm not beige," said Carpenter, who is a former professional dancer and actress, on the most recent episode of the Glossy Podcast. "What I would have to do, and many other artists would have to do, is dye their tights and undergarments to match their skin on a weekly basis to be in uniform."
People of color and white dancers alike have long complained about the lack of hosiery options and the fact that most are "[a] strange shade of beige," said Carpenter. That led her to start Nude Barre. 
Advertisement
The demand for diversity in the industry has not yet died down. "There was a petition out about a year ago for the bigger brands like Danskin to make more pointe shoes and ballet shoes in different skin tones," said Carpenter. "Thousands of people signed this, including dancers, so there's been a big push for this from consumers," she said. Carpenter specifically honed in on the intimates category, with a focus on items like bras and stockings. 
Nude Barre was not exempt from the shift in consumer desires, as a result of the pandemic. "Our customer is at home, and she wants comfortable underwear," said Carpenter. "So we wanted to give her options other than just our seamless thong." In turn, the brand launched a bikini panty, a girl short (a female-empowering twist on the classic "boy short") and face masks. 
While Nude Barre is carried in retail and dance stores, most of its sales are direct-to-consumer. "We really love [that], because we get to control the narrative of how we want to talk to our customers," said Carpenter. "We get to have those intimate and deeper conversations around standing up against colorism and fighting against it in this category and in this industry."
Carpenter's passion to bring diversity to the dance apparel industry is exemplified by her own financial investment into the company. "One of our challenges was that, when we would sell out of inventory, we'd have to scrape up enough money to fulfill that," said Carpenter, who initially launched Nude Barre with $3,000 of her savings. 
Advertisement
Over a decade later, Nude Barre has accumulated stable investors. However, acquiring financial support didn't come without roadblocks, as she approached "a lot of people that didn't understand the problem that I was solving," said Carpenter. "They didn't quite understand the impact and the importance of changing this narrative of beige being the standard of beauty and why that matters." 
Eventually, this problem was solved when Serena Williams, who started off as a customer in 2018, became an investor of Nude Barre in 2019. "It helped get other investors to believe in what we were doing and to validate the business," said Carpenter. 
With the rise of intimates brands like Kim Kardashian-owned Skims, and the push for inclusivity and diversity in the intimates and lingerie space, Carpenter asserts it is a multi-billion-dollar industry. "Growth for the company definitely means more categories," such as bodysuits, she said. But when looking for more partners, Carpenter ensures that Nude Barre will remain committed to pushing back against investors who may be "excluding certain pieces of the equation" in their focus, in terms of both sizing and skin-tone inclusivity. 
Below are additional highlights from the conversation, which have been lightly edited for clarity.
Advertisement
Experiences with colorism in the dance industry
"There are some environments where nude or flesh tone is only tan or beige. Some people end up suffering through wearing that. The [most impactful] memory that I have, which is a little traumatic, is that I got into a [dance] program in the D.C. area where I grew up, at the Kennedy Center. [It] was in partnership with the dancers of Harlem. I was 15 or 16 years old at the time, and this program [required] flesh-tone [tights and shoes]. I show up in the tan beige tights that were available and were too light for me, as well as pink ballet shoes, because that was all that was available in the store. When I got to class at the Kennedy Center, I was asked to sit out of class because I was not in uniform because my flesh tone didn't match my skin. I was extremely embarrassed. I'm a teenage girl, and I'm also the new girl in class. Everyone else is in their skin tone. I asked myself, 'Where did they find this stuff?' After class, I asked the teacher, and she explained to me about dyeing my tights and pancaking my shoes, and that that would be the regimen if I want to be a professional dancer."
The challenges and opportunities during the pandemic
"One thing that happened about a year ago was  Blackout Tuesday, which happened in light of Black Lives Matter, and [it was] amazing for our business. We had so many influencers — like big ones that have millions of followers, who we could never afford to work with — who started tagging us and mentioning us as a brand to support. Our revenue increased so much from that boost. And if there wasn't a product that they wanted to buy at the time, or what they wanted wasn't in stock, they would buy a gift card or find other ways to support us, which helped us to get that next batch of inventory that we needed. Another thing that we have seen that has been exciting for us is that we're able to get new people to discover our brand. They're saying, 'Well, the pandemic is going to end at some point. And eventually, I'll be wearing my tights out there.' We did see a tiny dip [in sales] a the very beginning [of the pandemic], and then they started going back up. We've been growing ever since."
Aspirations for physical retail
"My original idea of Nude Barre was that it was going to be a 'Nude Bar,' where I would be this mixologist — that [goes back to] my origin story of dyeing my tights. You would come to this place and get your shade… I've always wanted to offer this in-person experience with the brand, at some point. It's hard to say right now if we will eventually have our own standalone retail locations, but we want to do a lot more in-real-life, in-person events, once it's safe enough to do. That way, people can have those experiences that I originally dreamed up in my head years ago."
Get news and analysis about fashion, beauty and culture delivered to your inbox every morning.