'More than just order history': Farfetch's Kelly Kowal and Sandrine Deveaux on the new standards of personalization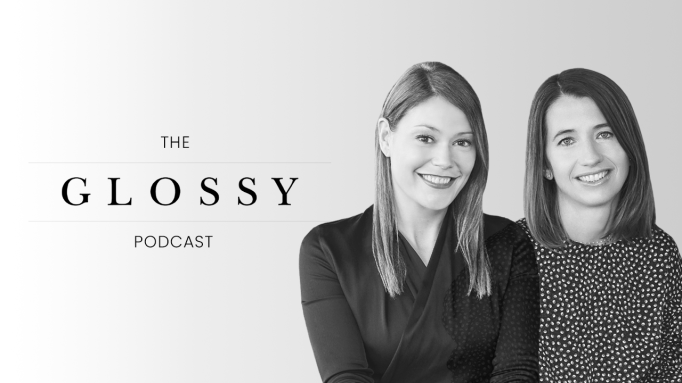 Subscribe: Apple Podcasts | Stitcher | Google Play | Spotify
Marketplaces were among the big retail winners of the past year, and Farfetch was no exception.
You have read the maximum number of free articles.
Glossy
+

Membership

Subscribe now for access to unlimited Glossy content, premium research reports, exclusive newsletters, invitations to member-only events and more.

SUBSCRIBE

Already a member?

Already a member?

Login

Logout
This content is available exclusively to Glossy+ members.
Glossy
+

Membership

Subscribe now for access to unlimited Glossy content, premium research reports, exclusive newsletters, invitations to member-only events and more.
"We performed really well, as an overall company," said Kelly Kowal, chief platform officer at Farfetch, on the latest episode of the Glossy Podcast. In its first-quarter earnings, released on May 13, Farfetch reported a 46% year-over-year revenue increase, to $485 million. "Nobody ever wants to capitalize off of a pandemic, but one thing that we were really excited about, and something that we really championed on the marketplace side, was keeping our boutique [partners] online and able to trade. And then on the platform side, we saw an increase in new clients and in new technology being adopted. We were really fortunate to be able to have both sides of our business firing on all cylinders."
And that's despite the fact that new competitors, including The Yes and Amazon's Luxury Stores, entered the market. What's more, some luxury brands remained hellbent on keeping to their own sales channels.
Advertisement
"What we find sometimes is that customer demands are way ahead of what retailers can do," Kowal said. "But we spend a lot of our time thinking about what we call 'the now, the next and the future.' Keeping our eye on that has allowed us to scale at pace. Innovation is at the heart of our platform."
Focused on what's next is Sandrine Deveaux, Farfetch's evp of Future Retail, and her team. "We know only one out of 10 [new technologies] will work, and sometimes one out of 100," she said. "But because we are a tech company and we can take those risks, and we have this investment in the backend to support our vision, we are the best place within the industry to [explore] them." 
Below are additional highlights from the conversation, which have been lightly edited for clarity.
The store of the future
Deveaux: "We've been talking about that concept of the store of the future for a long time. Brands were like, 'OK, well, is it digital screens? Or is it some sort of avatars floating around on a shop floor?' I mean, the scariest things that you could think about, that's what they thought [it was] about, initially. And for us, it was just the evolution of retail, really, and how consumers wanted to shop. We worked for a long time on focusing on this problem of digital and physical blending into one And when the pandemic hit us, … we stopped and said, 'Oh my goodness, is this still relevant?' [Meaning] the technology and also the customer experience. And we realized that it actually was spot-on. It was just accelerating — the fact that customers wanted to be connected in real-time when arriving in stores to what they've seen online. They wanted store associates who are really knowledgeable about what they've been seeing and can basically deliver a very great recommendation in a seamless way… So all of that was actually really, really relevant. And that's why it wasn't actually the future, it was the now. And that's why we just basically said, 'OK, great, let's just make it happen.'…Brands think they get it, and some kind of do more than others. But they're still stuck in their conventional way of thinking or their lack of ability to transform themselves. They [often] have their retail teams and their digital teams. And they'll have a digital director and then a retail director, and those guys don't talk to each other because they have two different customer bases…[They need] the ability to really transform themselves internally, We are really not yet there in our industry right now."
Advertisement
Kowal: "It takes a big mindset shift. The customer doesn't think 'online' and 'offline.' They don't think 'wholesale' or 'directly-owned inventory,' right? They want an amazing experience, and they want a lot of personalization. And that's where we focus a lot of our time: on personalization. But it's funny — sometimes we talk to brands, and they're like, 'Yeah, we do that. We have a clienteling app.' And it's like, 'Well, no. The customer is expecting a lot more than just their order history when they walk in the door.'"
Online vs. in-store shopping
Deveaux: "Especially during the pandemic, we learned so much about the beauty of convenience from our Amazon orders arriving every single day at home. And we got used to that — when there's something we like online, we want to get it tomorrow. For me, when I look at luxury, luxury is time, and we don't have a lot of time. So having things fast and delivered whenever I need them is actually the new luxury, for sure… But if it's all about online, then stores are dead. But stores actually are not dead, stores just need to reinvent themselves. And that's why, in thinking about retail stores, we talk about theater, we talk about brand expression, places for storytelling, and immersive experiences that actually draw you into the store and make you stay for more than just an hour or 20 minutes. And what we're seeing is that, actually, customers are going into stores less to only browse, and [more] to browse for the purpose of shopping. And that concept of shopping is enough to be memorable. But it has to be linked to something which is unique to you and makes you feel really good… The [important] thing is that brands really understand the role of their retail footprint and really think about it in a different way. Having a flagship…What does that mean, in this new world? It doesn't probably mean that much to the younger generation. I'm quite fascinated to see how brands will really think about the role of their stores in a very different way, because they have to. That's what the customer wants."
The importance of payments
Kowal: "One of the things we've really been focused on are payments and remote payments. Throughout the pandemic, obviously, people haven't been traveling and stores are closed. So how do you, then, still allow for the sales associate to be able to continue speaking to their clients? How do you still have that connection? And payments is a really big part of that. And it's a topic that most people don't like to address because it's complicated, it's tricky, people don't think it's sexy. But actually, this is something we've been really focused on for the past year, because it's so important. It's: How do you still give a great experience to the customer through remote payments? So, [we want to make it] as easy as sending a link through WhatsApp or a link through text message, and have it all be completely secure. Then once you check out, it's basically in your [store] account. You have your order, your store associate has your order. So, [it's about] delivering that full experience… During the pandemic, we didn't necessarily see new trends, but what we saw were the existing trends being massively accelerated. Customer challenges didn't change, they just became much more at the forefront."
Get news and analysis about fashion, beauty and culture delivered to your inbox every morning.