Beauty YouTuber Patrick Starrr: 'Being an influencer is this religion of being brand agnostic'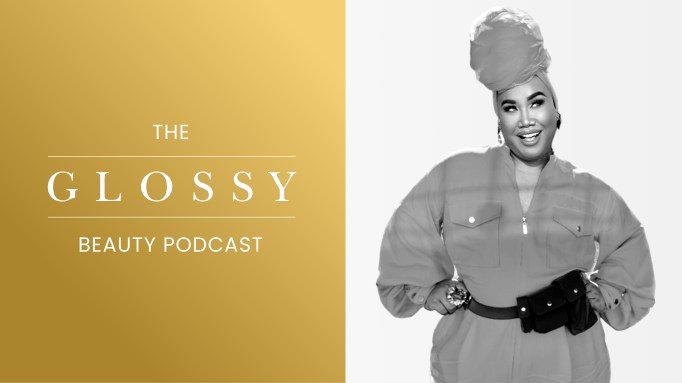 Subscribe: iTunes | Stitcher | Google Play |Spotify
You have read the maximum number of free articles.
Glossy
+

Membership

Subscribe now for access to unlimited Glossy content, premium research reports, exclusive newsletters, invitations to member-only events and more.

SUBSCRIBE

Already a member?

Already a member?

Login

Logout
This content is available exclusively to Glossy+ members.
Glossy
+

Membership

Subscribe now for access to unlimited Glossy content, premium research reports, exclusive newsletters, invitations to member-only events and more.
In 2013, Patrick Starrr was working as a makeup artist at MAC, but when the company started cutting his time at the counter, he found himself searching for a way to share his looks with the world. That's when he decided to start a YouTube channel.
Now, six years and over 4 million subscribers later, Starrr has turned his hobby into a successful career as a beauty influencer and content creator.
Advertisement
Part of this growth has come from expanding his content to all major platforms. According to Starrr, he's able to maintain a successful cross-platform strategy by creating excitement for each.
"I look at social media like a zoo," said Starrr. "Each platform is an animal, the audience is the zoo-goers, and I'm the zookeeper. So if I want these people to go see my new lions, I'm going to put on a little lion show. If I want you to see the beluga, I'll show you the beluga. I'll go feed the monkeys. You have to draw unique attention to each of these platforms, and that's a hard balance."
Starrr has also earned numerous brand partnerships, his most recent being a five-collection launch with MAC Cosmetics. Recently, he started his own influencer management agency called The Beauty Coop.
On this week's episode of The Glossy Beauty Podcast, beauty editor Priya Rao sits down with Starrr to discuss why he looks at brand partnerships like any other relationship, why he thinks a successful influencer is one who's brand agnostic and what the driving force was behind The Beauty Coop. Edited highlights below.
Advertisement
Brand partnerships are relationships
"I remember when I was at IMATS [International Make-Up Artists Trade Show] in New York back in 2013 or 2014, this young lady came up to me and said, 'Oh my god, I want you to try my lipstick.' Brands were just handing me stuff and asking, 'Can you put this on your channel? Can you put this on your Instagram?' I remember that I stopped this girl and told her to tell me something about her brand that would make it different, because I was getting so many lipsticks at the time I didn't know what to do. She had a little fohawk and blue lipstick, and she told me she was a teacher who loved color and wanted to inspire people. That was it, and that was how I started approaching working with brands. I want to find something unique and different about that brand, because I look at brand partnerships like a relationship. I can't work with them if I don't know anything about them. That's when I realized that this could become a thing."
An influencer's religion is brand agnostic
"For me, the beauty of being an influencer is this religion of being agnostic when it comes to brands. You work with everyone. I learned from Benefit Cosmetics that their mantra is: The brand that plays well with others. Having been one of their longest-standing partners, I decided I want to be that kind of influencer. I want to be the influencer that plays well with others. So coming off the tails of my partnership with MAC, I need to keep it real with my followers. Let me paint myself blue. Let me do natural makeup. Let me do drag makeup. Let me do a little bit of everything again, as a nice reset for my channel to show that I'm not just MAC. I love all brands, and I think that's what resonates well with my fans. They really love to see me working with everyone."
Making the move into management
"Seeing these bright-eyed influencers that are so hungry and want it so much, I told myself that having run the gamut of beauty as an influencer, and knowing this space and being successful in it, it would be ill of me not to share this knowledge. There's not one blueprint, but there are parameters in being successful, and I wanted to pass the sentiment to them. So I was like, 'Sign right here on the dotted line, sweetie, and let me help you out.' And that's what we've done. It's been really cool to see the excitement, the collaborations and also the respect."
Get news and analysis about fashion, beauty and culture delivered to your inbox every morning.