'Trends end': Fashion brands are working to move sustainability efforts beyond PR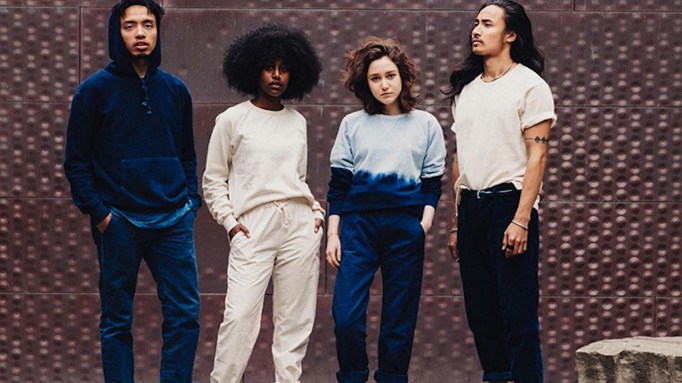 Sustainability is about more than just materials. While making a pair of shoes out of plastic bottles is good PR, it's the behind-the-scenes supply chain changes across a company's inventory that really move the needle on reducing its carbon impact.
For example, Industry of All Nations, a DTC fashion brand founded in 2011 by brothers Juan Diego, Fernando and Patricio Gerscovich, has established a business model around the concept of "seed-to-sew," a fashion take on "farm-to-table." The brand's entire supply chain is centralized in a single location. Fibers for their shirts are grown, spun, woven and dyed at one site, which varies depending on what type of garment is being made, so as to cut down on the number of emissions from shipping those products to different facilities.
You have read the maximum number of free articles.
Glossy
+

Membership

Subscribe now for access to unlimited Glossy content, premium research reports, exclusive newsletters, invitations to member-only events and more.

SUBSCRIBE

Already a member?

Already a member?

Login

Logout
This content is available exclusively to Glossy+ members.
Glossy
+

Membership

Subscribe now for access to unlimited Glossy content, premium research reports, exclusive newsletters, invitations to member-only events and more.
"Shipping is a huge resource drain," said Drew Preedeedilok, brand manager of Industry of All Nations. Transportation overtook power plants as the No. 1 producer of harmful emissions last year for the first time.
"A conventional mill is sourcing the absolute cheapest fiber they can," he said. "Then they send it to a facility where it can be dyed with petroleum dyes and spun with poly for as cheap as possible, then it gets shipped to a whole other place where labor is cheap so the fabric can be knit, then it goes to where the consumer is located. It's a whole race to the bottom. You're shipping tens of thousands of miles something that could have all been handled in one place."
Advertisement
Industry of All Nations, which opened its first New York store over the weekend, adding to its two existing locations in California, has attempted to make every facet of its business sustainable, even things not evident to the customer. (The clear packaging its shirts come in are actually transparent biodegradable plant film, not plastic, for example.)
But the brand does not shy away from highlighting its sustainability for marketing purposes, which Preedeedilok said mostly happens during face-to-face interactions in-store between customers and associates. The importance of those conversations is one reason why a company with only 15 employees and low-seven-figure revenue has committed to three stores, including the latest in notoriously pricey Elizabeth Street in Nolita. For them, marketing sustainability comes less from devising the perfect PR campaign and more about making it a truly integrable part of the brand.
Other brands are waking up to the importance of making the entire supply chain more sustainable.
H&M, for example, hosts an annual Global Change Award that awards funds to people who are coming up with these sorts of innovative, back-end ideas, which H&M can then incorporate into their own model. 
Advertisement
"We have people submit their early-stage ideas, and our jury decides on five [winners], and they get grant money and a yearlong membership to see their ideas turned into a large-scale project," said  Emily Scarlett, head of communications at H&M USA. "One of our very first winners was making things out of recycled orange peels, things you never thought would be viable. We had someone harnessing gas from manure and turning that into textile. For us, our climate goals are across the entire supply chain, from fabric materials to how things are shipped to how they're manufactured."
Smaller brands like Rothy's have had success similar to Industry of All Nations by keeping relatively tight control over the supply chain. Doing things this way allows them to combat common problems in the fashion industry like overproduction, which can cause large amounts of clothing to go to waste.
"We own and operate our own factory, ensuring flexibility with order size and timeline," said Kerry Cooper, COO and president of Rothy's. "We break our inventory into categories of product we are confident will sell and product we want to test so that we have a multi-speed supply chain. With the confident product, we can carry a deeper inventory and we shouldn't run out of stock. With new product, we can post a new color or style on our website in the morning, gauge demand by early afternoon and have a finished pair of shoes in our distribution just four days later. If a certain color doesn't resonate, we're not stuck with truckloads of a shoe that won't sell."
A December 2018 report from retail software company ShareCloth revealed that nearly 30% of fashion goods produced go unsold. Furthermore, more than 50% of fast fashion sold is thrown out less than a year later, with 12.8 million tons of clothing annually dumped into landfills.
Advertisement
Numerous reports have attested to the value that consumers place on sustainability. But the noticeable uptick of fashion brands saying they are sustainable has also coincided with a slow-down in the amount of actual work those brands are doing. Notably, these brands are indeed using sustainability as a way to appeal to audiences, but they are backing up that marketing with actual sustainable practices and goals, even where the customer isn't necessarily looking.
Maurizio Donadi, founder of Atelier & Repairs, lamented this fact in an interview with Glossy last week.
"[Sustainability has] become a marketing strategy and a financial strategy for a lot of brands," Donadi said. "It's a very abused term right now. Any communication about sustainability is muddled about what it means and how to achieve it, and some people take advantage of that vagueness."
Preedeedilok put it a similar way.
Advertisement
"Every fashion brand says they're sustainable now. But if sustainability becomes a trend, trends end. Something this important cannot become passé if we want a world where our kids can have kids."
Get news and analysis about fashion, beauty and culture delivered to your inbox every morning.