Stores that adopt luxury practices are best prepared to reopen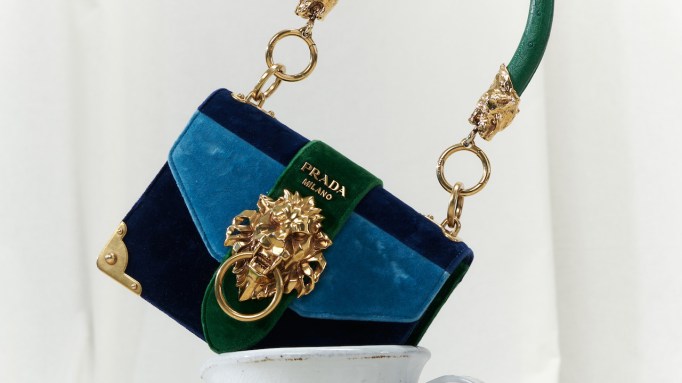 For many consumers, stepping foot into a non-essential store for the first time is going to be require a leap of faith. Luxury retailers have already earned that trust.
As U.S. states emerge from lockdown, fashion companies are mapping out their store rollout plans, which across the board read as variations of the same guidelines around cleanliness, store capacity and complimentary protective gear. Consumers, now especially discerning, will need to look beyond these common standards to pinpoint where they'll feel most secure. Retailers that have proven reliable, particularly in providing personal service and a thoughtful shopping experience, will earn their visit. 
You have read the maximum number of free articles.
Glossy
+

Membership

Subscribe now for access to unlimited Glossy content, premium research reports, exclusive newsletters, invitations to member-only events and more.
This content is available exclusively to Glossy+ members.
Glossy
+

Membership

Subscribe now for access to unlimited Glossy content, premium research reports, exclusive newsletters, invitations to member-only events and more.
"Trust is the new luxury," said Adam Freede, CEO of luxury distributor and retailer MadaLuxe. "You have to trust the people coming into your house; you have to trust the people you're meeting for dinner; and you have to trust that the store you're walking into is protecting you to the utmost."
That plays well into the luxury world, he said, because, "Luxury brands don't allow their stores to be swarming with people. And they've always been focused on providing a great, curated experience, in a unique place where customers want to be buying." 
Advertisement
Cameron Silver, founder of LA-based luxury vintage retailer Decades, said he, of course, will follow government regulations, but he doesn't foresee any big changes to the company's day-to-day operations. "Decades has always been a rare and intimate shopping experience, very much like a private shopping salon," he said. For example, shoppers must be buzzed in to browse the store. "[In phase one,] we'll focus on providing exclusive shopping appointments for our clients." 
But in terms of customer expectations, providing an in-store experience that makes sense now is just one piece of a large pie. 
"Customers need to trust that brands are doing their best to be a sustainable company, they need to trust that their processes are honorable," said Freede. "You can't just do one or two items on a checklist to develop trust; you have to hit them all. The onus on the brands and the retailers to do that is growing by the day."
Charles Gorra, founder and CEO of Rebag, a luxury resale company, considers himself well-positioned to reopen his stores, located in New York, LA and Miami. As a retailer of authenticated luxury handbags, earning customer confidence has been a key focus of the business since its 2014 launch. Even so, though he wants to be among the first stores to reopen when given the green light, he's treading lightly.
Advertisement
"Trust is something that's completely dynamic," said Gorra. "The way you keep it is to deserve it at all times. The customer expects you to do the right thing and to be at the forefront. There are no free passes." 
Though it has evolved, traditional clienteling by store associates still exists and serves as a differentiator for luxury retailers. 
Top Rebag customers are assigned a relationship manager, who is someone from the company's retail or business development team who communicates one-on-one with the customer, guiding and assisting them through bag purchases. Silver, who opened Decades in 1997, said he's worked to build strong client relations, to the point that clients feel like family; in the last two months, the store team has been reaching out to individual customers, focusing discussions on wellness and community. 
"Beyond protection, consumers want to trust how the brand personalizes for them," said Milton Pedraza, CEO of luxury consulting firm Luxury Institute. "Is the brand using their data and their relationship with the sales associate to [provide] products and services that are truly relevant? And they want the brand to [cater to] their interests with recommendations about how to improve their lives beyond the products they sell."
Advertisement
Though brands with physical retail are feeling the weight of it now, those interviewed said that  stores — where luxury brands thrive — are crucial to building connections with their shoppers. Being reliable means allowing them to shop how they want. This connection works best in smaller format stores, versus department stores, where brands own the full experience. 
Gorra started Rebag as online-only, saying the e-commerce site was the building block, but stores were needed to "close the loop." Freede noted that luxury retailers that were focused on their stores are now accelerating their move to bring the in-store experience online. 
"In this environment, giving up wallet share is an even bigger commitment for consumers," said Gorra. He noted that April, during which Rebag held its biggest sale to date of 15% off, was the company's top sales month. "All those years we spent building that trust are everything now."
Get news and analysis about fashion, beauty and culture delivered to your inbox every morning.