Stitch Fix's Loretta Choy: 'Every part of the work we do has had to evolve'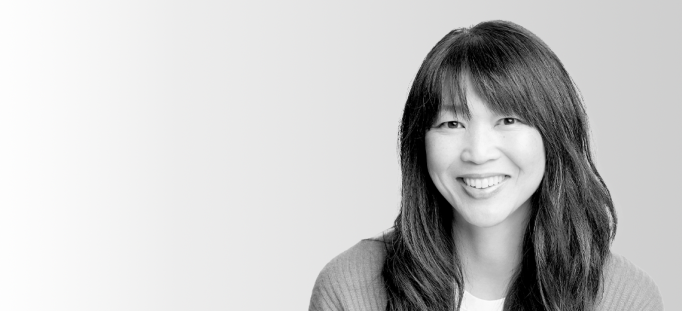 Subscribe: Apple Podcasts • Stitcher • Google Play • Spotify
According to Loretta Choy, chief merchandising officer at Stitch Fix, data is one of the most important factors in fulfilling the Stitch Fix customer's personalized demands
You have read the maximum number of free articles.
Glossy
+

Membership

Subscribe now for access to unlimited Glossy content, premium research reports, exclusive newsletters, invitations to member-only events and more.

SUBSCRIBE

Already a member?

Already a member?

Login

Logout
This content is available exclusively to Glossy+ members.
Glossy
+

Membership

Subscribe now for access to unlimited Glossy content, premium research reports, exclusive newsletters, invitations to member-only events and more.
Choy joined the Stitch Fix team in 2019, only a few months before the pandemic upended the workforce. She said her team's ability to adapt and analyze data was key to keeping the business afloat. Choy's team uses billions of data points to inform which products and new categories Stitch Fix introduces to its assortment. Under her leadership, Stitch Fix added athleisure and activewear to its offerings after noticing consumer shopping trends had shifted.
"We were thinking, 'How do we ensure during Covid that we have apparel that is right for [the consumer]?" Choy said on the latest episode of the Glossy Podcast. "Some of the [demand we saw] from our clients was item [specific], but often, it was about the end use. It was about, 'How [do] I shift my look or my wardrobe?' Those were important data inputs we received."
Advertisement
Choy admitted that working in traditional retail environments for close to 20 years presented a slight learning curve when joining Stitch Fix, but she said the transition enabled personal growth. Now that Choy feels more settled in her role, she is focused on expanding Stitch Fix's men's, children's and womenswear into more apparel categories.
The executive's expansion efforts are in line with Stitch Fix's growth strategies. Stitch Fix announced during its Q4 earnings report conference call on Tuesday that its net revenue and active clients in the quarter were lower than expected, due to a turbulent retail market. However, leveraging Choy's intentional use of data, the company hopes to tap into under-serviced demographics and increase consumer acquisition.
Below are additional highlights from the conversation, which have been lightly edited for clarity.
Adapting during the pandemic
"Every part of the work we do has had to evolve [since the start of the pandemic]. You think about the offering we have at Stitch Fix; we're making private-label, exclusive brands. So our design teams and our product creation teams [need to be in person], touching and feeling product. During the pandemic, [however] we focused on bringing this all into our homes and ensuring that we were still living up to our promise, which is delivering on great fit, delivering on great feel and delivering on great style aesthetic. Our teams were working at home and sending products to each other, so that we could still [deliver on those promises]. [For] the brands we were buying, so that we could service our customers with this great experience of choice, we were absolutely working with them creatively [by] looking at digital lookbooks or [having] our market weeks online. Everything shifted, but we are excited to be back together."
Advertisement
The balance of the human touch vs. data-driven design
"We sit down with our teams to assess and understand [the data] and tie it back to what's happening in real life. Covid is such a great example [of the importance of a human element]. You can learn so many points about product and understand what's working and what's not working and the details of the fit [through data]. But when a pandemic hits, the data isn't going to tell you how a client is going to shift the way they want to wear outfits from head to toe; [data] may only focus on the top half. Those [situations] are the times that you still need human touch to balance out those insights. You hear us say time and time again that the power of Stitch Fix is really the art and the science. Human touch is part of every decision we make."
An emphasis on size inclusivity
"In the U.S., 70%, or nearly 70%, of women are a size 14 and above. Because of that population, and knowing how many customers are under-serviced, we know that there is a huge opportunity for us to do [size inclusivity] well and to do it with our brand partners. We cannot make a difference on our own. We want to help support other brands to get there. It is a hard proposition, though, when you don't know enough about the fit and what the client needs, and [when you] don't have the core client base already coming to you. That's part of [Stitch Fix's] secret sauce. We talk to many of our brands about how we can help the [plus] client and how we can help each other to grow that part of our businesses. We launched plus in 2017, and we've been investing in this part of our business every single year and consistently seeing growth year-over-year since launch. Having notes and feedback from our clients has helped us grow this part of our business, and we are constantly using the data points [to shape our strategy]."
Get news and analysis about fashion, beauty and culture delivered to your inbox every morning.