'I can't support a store at 30% capacity': For many brands, the benefit of reopening doesn't justify the cost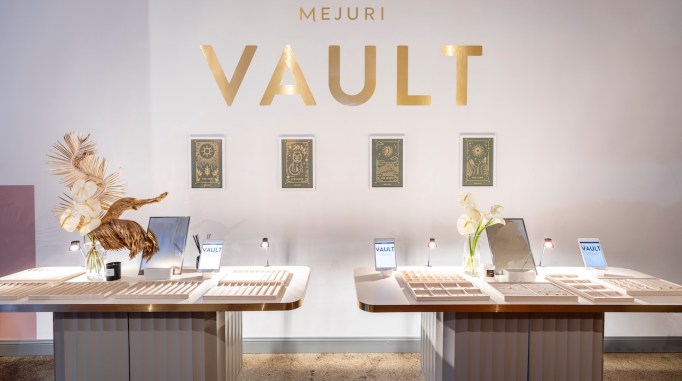 Not every brand is keen on opening doors the day they're able to. There's a complex calculus that goes into a store's cost and return, and with the restrictions that reopened stores will have to impose, opening won't prove worth it for many.
Ashley Merrill, founder and CEO of luxury sleepwear brand Lunya, said that her four stores are likely to remain closed even when their respective areas allow for reopening. Her reasoning is that brick-and-mortar retail is already such a small part of the business — around 15% of revenue — that the benefit of reopening stores isn't worth the cost. 
You have read the maximum number of free articles.
Glossy
+

Membership

Subscribe now for access to unlimited Glossy content, premium research reports, exclusive newsletters, invitations to member-only events and more.

SUBSCRIBE

Already a member?

Already a member?

Login

Logout
This content is available exclusively to Glossy+ members.
Glossy
+

Membership

Subscribe now for access to unlimited Glossy content, premium research reports, exclusive newsletters, invitations to member-only events and more.
"The point at which foot traffic justifies reopening will vary for brands," Merrill said. "But for me, I can't support a store at 30% capacity. Every store will be different and it depends on things like your lease and your cost of human capital. We've been lucky enough to have landlords who have worked with us on reduced rent, but we still aren't reopening yet. Maybe by holiday, but not now. It wouldn't be worth it."
Merrill declined to share exactly how much her stores cost to run. They're spread out in vastly different areas — in New York, stores are most expensive, and her stores in Atlanta and Santa Monica have a very different set of costs.
Advertisement
Some of the most trafficked streets in New York City can have rents of up to $3,400 per square foot per year, which can add up to hundreds of thousands of dollars depending on size. As Merrill notes, that's before all the additional expenses.
"Something to remember is that it's not just your rent and your store associates; you also have all the corporate infrastructure that supports retail," Merrill said. "You have directors of sales, retail operations, human resources. You have to justify all of that, as well."
Noura Sakkijha, founder and CEO of jewelry brand Mejuri, is confident she will eventually fully reopen stores, but in the meantime, she will open them piecemeal, keeping costs down to match the lowered returns.
For example, at the brand's Toronto store, which is the only one that's open for curbside service right now, Mejuri is offering several of the services that would normally be conducted in-store, like personal styling, over Zoom calls. That way, customers come in only for pick-up, minimizing both the time they're in-store and the amount of employees needed to run the store.
Advertisement
"We've looked at lowered capacity scenarios that are even lower than 50% to make sure we're being safe, but you're right — that means your operation costs need to be reduced as well," Sakkijha said. "So we're trying to constrain the number of employees and stylists in-store, as well as the number of customers who can come in."
Not every brand has these concerns. Athleticwear brand Vuori reopened a number of its stores, and Catherine Pike, senior director of retail, said that sales have justified the reopening.
"Each store has a different capacity number calculated using the rule of thumb — 50 square feet per person on the sales floor — combined with tests with associates to see what feels comfortable for normal shopping patterns," Pike said. "This means that during peak times, we have a line outside, but generally the line moves quickly. We are not finding that capacity restraints are causing problems that hinder sales."
Overall, retail foot traffic isn't good. For the week ending on May 3, data from Unacast showed 192 million visits to retail stores throughout the U.S., which was up by 15% from 167 million a week before due to some states opening stores. But it's still 40% less than what is expected this time of year, which means that even where states have reopened stores, it's not a guarantee that people will actually come in to shop.
Advertisement
Meanwhile, Merrill said her initial impulse to reopen was further lessened by the fact that her e-commerce business has been doing great. Total revenue initially dropped by 30% in the beginning of March, but has slowly recovered and exceeded that mark as more customers move to online shopping. Her brand is also helped by being in a highly relevant category for the moment: sleepwear.
"Most of our retail team is on furlough," Merrill said. "We had to dismantle most of our retail team. Bringing it all back isn't a small cost, and it doesn't represent a big chunk of our business. E-commerce has been doing so well for us, so I can tell you we won't be the first to reopen. We'll wait and let other people try it first and observe, and then reopen when we feel sure there will be a revenue stream to support the cost."
"To be honest, nobody knows what foot traffic will be like when we open our U.S. stores," Sakkijha said. "It's a situation no one has ever faced before. Calculating when it's worth it to reopen is probably the biggest challenge for retailers right now."
Get news and analysis about fashion, beauty and culture delivered to your inbox every morning.