How fashion brands are staving off rising return rates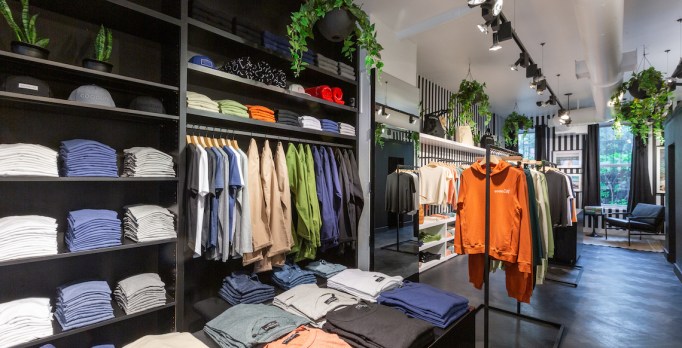 With inflation rising and a recession on the horizon, fashion companies have a lot to worry about. Rising returns are yet another problem on the list.
Retail returns have risen to 16% this year, up from 10% in 2021. With the overall economic outlook putting pressure on customers' wallets, more returns are expected and every return processed is money lost for a brand. To curb some of these costs, big brands like Zara and Boohoo have begun charging for processing online returns. While the fee is nominal, usually only $2-$3, it's a significant hurdle for returns. Brands are essentially discouraging returns, a consistent part of the retail business, and attempting to recoup a portion of the costs of processing those returns.
You have read the maximum number of free articles.
Glossy
+

Membership

Subscribe now for access to unlimited Glossy content, premium research reports, exclusive newsletters, invitations to member-only events and more.

SUBSCRIBE

Already a member?

Already a member?

Login

Logout
This content is available exclusively to Glossy+ members.
Glossy
+

Membership

Subscribe now for access to unlimited Glossy content, premium research reports, exclusive newsletters, invitations to member-only events and more.
While this is one strategy to make up for money lost from a return, Aaron Schwartz, president of Loop Returns, said it misses the other pain point of returns. When a customer returns a product, it's not just the sale that the brand is losing, but potentially the customer, as well.
"As a brand, you may have paid $25-$30 to acquire a customer, and now you might lose them," Schwartz said. That's a much bigger loss than the costs of processing the returns, which may be offset by putting that product back on the shelf, although a significant portion — up to 48% — of returned goods can't be resold.
Advertisement
"It's extremely painful to lose a customer you spent money to acquire, so it's in your best interest to try and turn a return into an exchange or, at the very least, make the return as easy as possible so you don't drive [shoppers] away," Schwartz said.
To that end, some brands have embraced the fact that returns are going to happen and leaned into them to retain customers.
Goodlife, a DTC T-shirt brand that has recently expanded into other categories, has been working with a company called TryNow to let customers get products delivered to their homes first and only charges them for the ones they don't send back. Customers are incentivized to order several sizes, since it's free to have them shipped to one's home. The likelihood of one of those items turning into a sale is higher, even if some product is sent back. This model is similar to the one employed by Warby Parker early on in its growth.
TryNow says its tool results in a 63% higher average order value and a 22% higher conversion rate, when capturing only the products that are kept and paid for. 
Advertisement
"We let people try it in the hopes that they'll find at least something they like, and that's helped us build up a loyal customer base," said Goodlife's co-CEO Andrew Codispoti. "That's given us an [8% return rate]. That's almost unheard of in the retail business."
Goodlife sells both in DTC and wholesale and, according to Codispoti, is the top-selling luxury T-shirt brand at Nordstrom.
Other ways brands can reduce return costs is via specialty drop-off locations, as Nordstrom has done with its Nordstrom Local stores. For local customers, bringing an item up to the counter is much easier than shipping it back themselves at FedEx and lets them get their refunds immediately rather than waiting.
"Customers love using Nordstrom Locals for returns, which we get back eight days faster at these locations, allowing us to turn products around and sell them again much faster," Ken Worzel, Nordstrom's chief digital officer, told Glossy last December.
Advertisement
But Schwartz said no one solution will work for every brand, nor will any one solution work for one brand all the time. The Nordstrom Local strategy, for example, only works for brands large enough to open multiple retail locations focused on returns.
"The hard thing with this is that it depends so heavily on the regions," Schwartz said. "In some places, there are drop-off locations more accessible, some cities might have better service with UPS and others with FedEx. Some brands like Glossier or other cosmetics brands may be better off just refunding without taking the product back. It's highly dependent on a lot of factors."
Get news and analysis about fashion, beauty and culture delivered to your inbox every morning.