High-end fashion brands are writing off Amazon's rumored luxury platform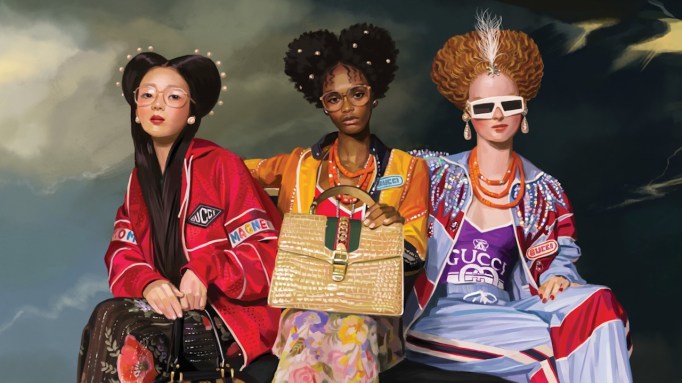 Despite Amazon's domination across categories, there is one that has always eluded it: luxury fashion.
A report from Women's Wear Daily at the beginning of the month said that Amazon was prepping its long-rumored luxury fashion platform, its largest endeavor toward luxury fashion yet. But those rumors, and Amazon's desire to court luxury brands, have been around for years with little progress. Amazon has posed challenges for luxury fashion brands, including selling counterfeit products. Even if it cleans up its act, it's unclear whether that would be enough for it to win over luxury brands. 
You have read the maximum number of free articles.
Glossy
+

Membership

Subscribe now for access to unlimited Glossy content, premium research reports, exclusive newsletters, invitations to member-only events and more.
This content is available exclusively to Glossy+ members.
Glossy
+

Membership

Subscribe now for access to unlimited Glossy content, premium research reports, exclusive newsletters, invitations to member-only events and more.
Tina Lutz, founder of luxury bag brand Lutz Morris, said she's not convinced.
"I've never sold on Amazon, and I have no interest in ever starting," she said.
Advertisement
Counterfeits are a central concern for luxury brands, and Amazon is among the worst defenders. Last week, the Trump administration announced a major crackdown on counterfeit goods sold through Amazon and other platforms, enforcing more oversight of warehouses and higher fines. A search on Amazon right now for "Gucci" reveals pages of products aping Gucci's style, including its signature red and green stripes. Fake Hermès bracelets and fake Louis Vuitton belts, with nearly identical logos and patterns, can also be found.
"My educated prediction [about the potential Amazon luxury platform] would be that, similar to Amazon's Luxury Beauty program, brands enrolled in this program would be able to white label, meaning that only brand-authorized vendors would be able to sell the brand to ensure authenticity," said Laura Meyer, founder and CEO of Envision Horizons, an Amazon strategy firm. "There is a large counterfeit issue on Amazon, and in order for the speculated program to be success, Amazon will first have to address the counterfeit issue head on."
Chinese marketplace Alibaba faced a similar issue in its early attempts to court luxury brands. In 2016, CEO Jack Ma flippantly dismissed the damage done by counterfeit luxury goods on the platform, drawing the ire of fashion brands. In 2017, Alibaba established the Alibaba Anti-Counterfeiting Alliance and cracked down on the amount of fakes on the site. The Tmall Luxury Pavilion, Alibaba's exclusive retail platform for high-profile brands including Valentino and Bottega Veneta, has been successfully courting dozens of luxury houses since the anti-counterfeiting policies were put in place.
Amazon, on the other hand, has not done enough to curb counterfeits, publicly bemoaning its prevalence but with little actual change. 
Advertisement
"Even if they fixed their counterfeit problem, it wouldn't be worth it for the brand," Lutz said. She also said she'd be surprised if any luxury brand thought selling on Amazon was a good idea. "It's just not a good fit for a luxury product."
Designer Aurelia Demark echoed the sentiment, saying that she sees more value in focusing on her namesake brand's direct-to-consumer business and has no plans to sell on Amazon any time soon. 
"Another big reason luxury brands have been hesitant to sell on Amazon in the past is that Amazon's promotional strategy often focuses on discounting," said Nicole Amsler, vp of marketing at marketing platform Formation. "Frequent discounting presents a problem for luxury brands, because the practice conditions shoppers to expect a brand's merchandise at a lower cost while diminishing brand value over time."
These discounts could take the form of brands pushing their prices down to stand out or through Amazon's discount system where it reduces the prices of certain products and pays the sellers the difference.
Advertisement
Meyer said that some recent shifts in the luxury market have made it slightly more favorable for Amazon to potentially succeed there.
"I strongly believe that convenience is the future of luxury, especially for millennials and Gen-Z shoppers," Meyer said. "Similar to how Amazon was able to thrive in toys with the bankruptcy of Toy R US, I believe that with Barney's closing and other retailers like Neiman Marcus struggling, there could be room for Amazon to take a piece of the luxury market, if they approach it correctly and curate the experience."
Get news and analysis about fashion, beauty and culture delivered to your inbox every morning.