Glossy research: Amazon is earning the trust of fashion and beauty brands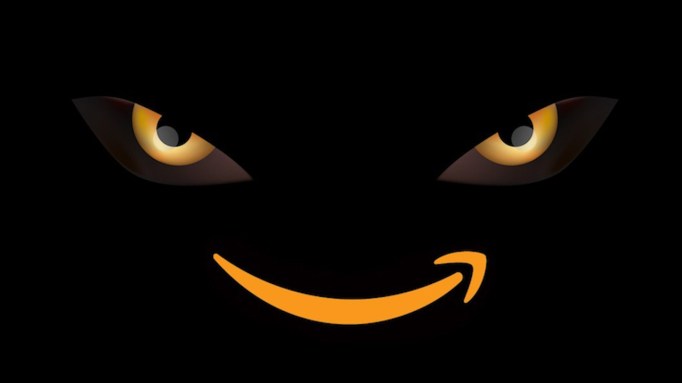 This story is a Glossy+ member exclusive.
You have read the maximum number of free articles.
Glossy
+

Membership

Subscribe now for access to unlimited Glossy content, premium research reports, exclusive newsletters, invitations to member-only events and more.

SUBSCRIBE

Already a member?

Already a member?

Login

Logout
This content is available exclusively to Glossy+ members.
Glossy
+

Membership

Subscribe now for access to unlimited Glossy content, premium research reports, exclusive newsletters, invitations to member-only events and more.
At this point, most brands know selling on Amazon means forfeiting full control of the customer relationship — true of selling through any wholesale partner — as well as missing out on access to valuable customer data. It's also been said that it makes brands' concepts susceptible to being referenced in an Amazon private label. And luxury brands have widely avoided the marketplace, based on the shared belief that cachet and selling on the same marketplace as toilet paper are mutually exclusive.
But according to a recent survey of 149 fashion and beauty brand executives from Glossy+'s proprietary research panel of industry insiders, many are going there, and they're staying there after testing the waters.
Advertisement
Among survey participants, of which 59 percent identified as being from a beauty or wellness brand and 41 percent were from a fashion brand, there was a nearly even split between those at brands currently selling on Amazon (46 percent) and those at brands that are not (54 percent). Among those reporting they don't sell on Amazon, 5 percent said their companies plan to start selling through the marketplace in 2019.
It's a big decision to flip that switch, said Matt Sargent, svp at business strategy and research company Magid. "Fashion brands that are engaging with Amazon fall into two distinct camps," he said. "The first is established, larger brands with considerable leverage — meaning they can live without Amazon — which allows them to negotiate favorable positioning. The second is smaller brands seeking growth through Amazon's massive footprint. In both cases, these brands have crossed the abyss and embraced the opportunities and threats that selling on Amazon brings to a brand."
Once there, those threats aren't scaring them away. Of those selling on the site, only 2 percent are cutting the partnership in the year ahead. Seventy-nine percent expect to see an increase in their company's sales on the platform next year, including 26 percent who expect to see a significant boost.
Advertisement
"Amazon represents massive opportunities in both pure exposure and actual transactions," said Sargent. "The threat that engaging with Amazon represents in the form of brand dilution and commoditization have already been either controlled for by the larger brands or accepted as a reasonable risk for the shorter brands. Given this, once brands do go down this road, it's hard for them to take their foot off the gas."
One that recently signed on with Amazon, and is now ramping up the partnership, is Pepper, a direct-to-consumer bra brand specializing in hard-to-find small sizes, which launched last year through a Kickstarter campaign. Until five months ago, when it signed on with Amazon as a Fulfillment by Merchant (FBM) partner, it was selling in the U.S. exclusively on its own e-commerce site. It's since seen sales through the marketplace grow month over month, from 1 percent of total gross sales in July to 15 percent in October.
Founders Jaclyn Fu and Lia Winograd concluded that women are discovering the brand on Amazon by searching relevant keywords, as the conversion rate on Amazon over the last three months has been 2 percent higher than on wearpepper.com, with zero spend on Amazon advertising. To reach a goal of 20-30 percent of gross sales through Amazon, they are testing some ads this month and are considering upgrading early next year to FBA (Fulfillment by Amazon) status to get the perks of Prime partners, including Amazon driving to product.
Advertisement
"Making Amazon work in a way that aligns with our values and our goal is the biggest challenge," said Fu. "We're going to be really strategic about the things we offer — just a couple of products. When customers find their fit, they'll want more [of our bras], and they'll have to find them on our website."
In regard to worry about whether Amazon will cop their idea via a private-label offering, Winograd said: "Amazon has to pick their battles; they can't do every single product out there. They're more likely to go after a mass audience — do what Lively or ThirdLove are doing [with extended sizes] — than try for our niche audience."
To earn a larger percentage of brands' trust moving forward, Sargent said the company needs to figure out how its own private-label brands can be less of a threat and take a more brand-centric approach, facilitating engagement between customers and brands.
It also needs to get around the fact that high-end brands want to immerse customers in their own brand, not compare it to other "like" brands. "This is a fundamental issue for Amazon, as allowing customers to compare brands is proving to be one of its largest benefits."
Advertisement
Get news and analysis about fashion, beauty and culture delivered to your inbox every morning.