Founder Lele Sadoughi on growing her brand at her 'own pace'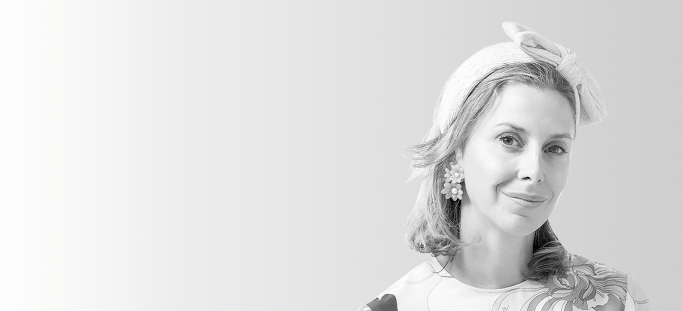 Though Lele Sadoughi the brand has been around for a decade, founder and creative director Lele Sadoughi brings a wealth of knowledge to her namesake business. Previously, she worked at Tory Burch, Club Monaco and Banana Republic. She launched J.Crew's jewelry category in 2005 before creating her own line.
You have read the maximum number of free articles.
Glossy
+

Membership

Subscribe now for access to unlimited Glossy content, premium research reports, exclusive newsletters, invitations to member-only events and more.

SUBSCRIBE

Already a member?

Already a member?

Login

Logout
This content is available exclusively to Glossy+ members.
Glossy
+

Membership

Subscribe now for access to unlimited Glossy content, premium research reports, exclusive newsletters, invitations to member-only events and more.
"Working for these bigger companies, you had interaction with merchandising, with copywriting, with planning, with production, with visuals — with everything. In retrospect, it was the greatest primer to me starting my collection," Sadoughi said on the latest episode of the Glossy Podcast.
After making a splash in 2018 with its pearl and jewel headband, Lele Sadoughi has since expanded into nearly 15 different categories including handbags, eyewear and home decor. Sadoughi attributes the brand's success to its organic marketing, dedication to its DNA and authentic collaborations, like the one it did with LoveShackFancy in 2020.
According to Sadoughi, the company has seen record revenue since the start of the pandemic and shows no signs of slowing down. Currently, Sadoughi is focused on opening more physical retail spaces. The plan is to open the brand's first NYC location, on Bleecker Street, at the end of summer. It has two existing store locations, in Dallas and Newport Beach.
"Our best, newest advertising is all of our stores opening up. It's a way where people can see the brand and see all the categories in one space," said Sadoughi.
Below are additional highlights from the conversation, which have been lightly edited for clarity.
Advertisement
Betting on retail
"We haven't had to take any investments. It's been great because we've been able to grow at our own pace. We opened up our first store in Dallas — I really wanted the connectivity. I moved [to Dallas] in the past year or so, while our office is still in New York. … Opening in Dallas was very meaningful and special [because I grew] up here, and it's done phenomenally well. Not only has the store done well, but our online customers in the area have also increased. It's just been a win-win. The same thing [happened when] we opened up in California in May. And New York's our biggest customer base, so I'm excited to see how that goes. We can do same-day delivery, which is huge for New York City."
Zoom as an unlikely marketing tool
"[People] are sharing a lot through social, [and that's about] 99% through their mobile [device], which is framing their face. A lot of what I make frames your face, whether it's a headband, glasses, earrings or hats. [Social media] has been a very viral way for people to share and express their fashion. [Creating pieces for those moments] wasn't something I sought out in the categories that I make, but it's something that I realize is fun for people. [Workers' widespread move to] Zoom was the perfect thing. [Nobody knows] what you're wearing waist below, but [above the waist], you can look polished in a pinch. Just throw on some earrings and a headband, and you're good to go.
Staying true to your roots
"It's important as a company or as a designer or design-based company to really keep to your DNA. I never did little dainty [jewelry] because that just wasn't us. We are known for [our statement pieces] and being consistently sold in the same retailers, whether it's Neiman's, Nordstrom or Saks. [Our customers] come to us for the big, fabulous statement pieces. There's always that person. There are some times when the trend comes your way, and then you just run with it."
Get news and analysis about fashion, beauty and culture delivered to your inbox every morning.