Co-founder Tracy Sun on Poshmark's 'more intense focus' on customers since going public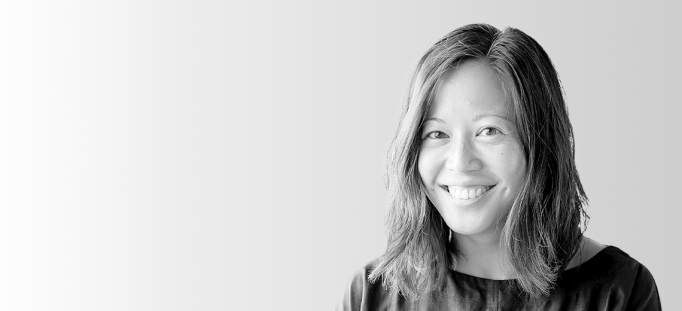 In her 10 years of e-commerce experience, Tracy Sun, co-founder of Poshmark, has seen how quickly the online resale landscape has evolved. 
You have read the maximum number of free articles.
Glossy
+

Membership

Subscribe now for access to unlimited Glossy content, premium research reports, exclusive newsletters, invitations to member-only events and more.

SUBSCRIBE

Already a member?

Already a member?

Login

Logout
This content is available exclusively to Glossy+ members.
Glossy
+

Membership

Subscribe now for access to unlimited Glossy content, premium research reports, exclusive newsletters, invitations to member-only events and more.
Sun helped build the social commerce marketplace in 2011 and now holds the title of svp of seller experience at Poshmark, a newly-created role she's had for about a year. According to Sun, since Poshmark's inception, the company has prioritized putting the customer first. And for her team, that's meant being able to adapt and quickly respond to changes in the industry. "We have to continue innovating to help our customer," Sun said on the latest episode of the Glossy Podcast. 
Poshmark went public in Jan. 2021, and according to Poshmark's Q1 earnings report released in May, the company made $90.9 million in the first quarter of 2022, which was a 13% year-over-year increase. Part of its recent success has been based on a push to bring the "human connection back to the transaction" on the platform. In keeping with those efforts, the company is hosting its annual two-day seller conference called PoshFest IRL in September. It is the company's first in-person event since the start of the pandemic.
Advertisement
As Poshmark settles into its status as a publicly traded company, rethinking marketing opportunities and rebuilding its community are a few of its biggest initiatives.
"Going through this pandemic and not being able to have our events was very, very difficult for us. We rely so much on them. We missed them, from a business and strategic perspective," said Sun. "When these events were paused, our sellers lost a lot [of their community]. … We're very excited to return to our in-person events and get back on track in creating those connections."
Below are additional highlights from the conversation, which have been lightly edited for clarity.
Winning over the consumer
"Our perspective [when] starting the company [was the same as our] perspective today. [We believe] that people are capable of doing more if others believe in them, and if they have the support and tools to help them thrive. People are powerful, they are good, and they want to help each other — and they just want more control and support in their life. They want to be empowered. That's the underpinning of Poshmark, which makes us different from many of the other marketplaces and resale options that might be out there. We don't do things for you, but we do things to enable you, and we try to give you most of that money back. We're not a place to help you clean out your closet. We're a place to give you tools to help run your business. … We will do the online marketing for you. You just need to figure out how to tell your story and give it that merchandising edge — rather than traditional merchandising, which is forecasting trends. We think that all trends are relevant, and you just have to tell your story. That bottoms-up approach is where we started the business, and it's still where we are today." 
Advertisement
Bringing offline online
"Poshmark is built to bring those human connections back to the transaction. Where the innovation comes in is we're taking that which mostly happens offline [and bringing it online]. The second thing we're doing is we're enabling our sellers to use those interactions to help them to deepen their relationships or make sales.  … We lean on multiple channels to acquire new users and to engage existing users where they are. [We still use the] channels that we've been in for quite some time, like mobile advertising, plus we run TV ads and we do some PR. And we have started to experiment with more community events and creator partnerships, particularly partnerships that might resonate with Gen Z. We've done some celebrity closets with some K-pop groups, a tease with Eric Nam and many more [influencers] to really be where our customers are." 
The new rules of being a public company
"We're still focused on a lot of the same things, which is operating our community and making them at the forefront of everything we do. … But to be a public company, we have to operate in a [certain] way. That means we're compliant with all the rules. There are a lot of teams that have much bigger responsibilities today because we're public, but that's mostly on the finance side. When we focus on the customer side, there's almost a more intense focus, now that we're public. We feel like we have even more responsibility to do good by our community and really help them thrive."
Get news and analysis about fashion, beauty and culture delivered to your inbox every morning.