Ba&sh North America CEO Desiree Thomas: '2021 was a record sales year'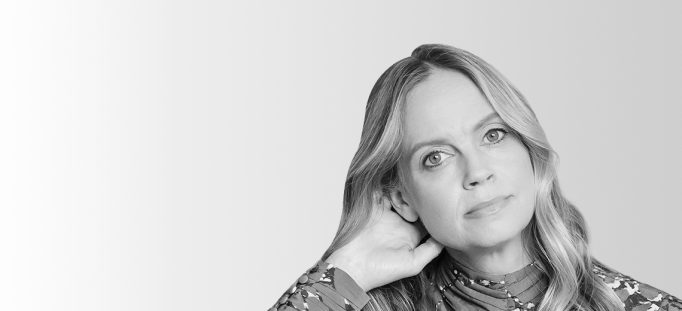 Subscribe: Apple Podcasts | Stitcher | Google Play | Spotify
Over the last two years, the fashion industry has experienced plenty of ups and downs – but 19-year-old contemporary brand Ba&sh has managed to remain on the upswing for the last 10 months.
You have read the maximum number of free articles.
Glossy
+

Membership

Subscribe now for access to unlimited Glossy content, premium research reports, exclusive newsletters, invitations to member-only events and more.

SUBSCRIBE

Already a member?

Already a member?

Login

Logout
This content is available exclusively to Glossy+ members.
Glossy
+

Membership

Subscribe now for access to unlimited Glossy content, premium research reports, exclusive newsletters, invitations to member-only events and more.
"[2021] was a record year," Desiree Thomas, CEO of Ba&sh North America, said on the latest Glossy Podcast. "Since the middle of March last year, we've seen this excitement around getting dressed again; a lot of women are just wanting to take a moment for themselves and celebrate the joys of life."
As a result, Ba&sh has experienced "explosive growth" in each of its sales channels. "We saw retail explode in all of our freestanding stores in North America," she said. "And digital was also on fire."
Advertisement
Thomas joined Ba&sh in May 2021, after serving as brand president for 3.1 Phillip Lim and holding top sales roles at BCBGMaxAzria and Nicole Miller. She said she was lured by the brand's focus on "joy, female femininity and empowerment." Ba&sh was founded in France in 2003 by entrepreneurs and best friends Barbara Boccara and Sharon Krief, whose first names were combined to create the brand name. 
Moving forward, Thomas plans to maintain the brand's trajectory by opening more stores, including in first-time markets like Greenwich and Aventura, hosting pop-ups and collaborating with influencers, among other strategies, 
"We have a very ambitious growth strategy in place," she said. "We're going to see double-digit growth this year, for sure." 
Below are additional highlights from the conversation, which have been lightly edited for clarity.
Advertisement
On embracing wholesale
"One of the reasons why we decided that we really wanted to be able to propel wholesale again [is because], in North America, the wholesale relationship with the brand is unique. It certainly creates brand awareness, in terms of understanding the types of retailers [she's shopping]; we want to be able to find our customer wherever she's shopping. So, ultimately, if she finds us on the floor at Saks, fantastic. If she finds us on the floor in our freestanding store, even better. If she finds us at our pop-up with Arielle Charnas, fantastic. So for me, it's about selecting the best partners to really take Ba&sh to the next level. And so, ultimately, we see that wholesale is a big part of that vision."
The impact of LVMH-affiliated L Catterton acquiring a 50% stake
"It definitely changed the trajectory… Along with the investment [in 2015], it enabled us to open subsidiaries in both North America and Asia. So as you think about propelling and creating that road to success — in terms of opening a very vast retail network very quickly and being able to underscore the importance of the value of the brand from a very early stage by, sort of, shouting from the mountaintops who Ba&sh is — we were able to do that, with the support of L Catterton." 
WFH, or anywhere
"We're based in New York, essentially. And because we have very strong roots in France, I have part of my team also based in France. I also have part of my team based in California; my heads of retail and digital are both in L.A. And I also have my head of retail in Canada living in Toronto. So we are a truly international team. And as we think about what 'team' looks like and what work, in a broader sense, looks like today, it's important to be flexible. We need to honor our teams and empower them for where they work best, where they're inspired, where they're the most productive and where they're the most efficient. So, for us, it's a unique combination of work-from-home; being in the office together, collectively; of course, being on Zoom; and being international, in France with our team."
The pandemic's impact
"As we're looking at Omicron, as we've looked back at Delta, it's important that we are closer to [the customer] now than ever — whether that's on WeChat, whether that's on Zoom, whether that's in our stores. And staying connected with her on her journey is incredibly important to us. So [we've been asking]: How are we continuing to innovate and become even more efficient, so she can find us wherever she needs to? We escalated ship-from-store during Covid, over the last two years, and It's a very large percentage of what we do now, from a digital perspective. It allows us to get the garment to our customer even faster. We do same-day delivery where we have a free-standing store. We do styling and closet cleanouts. As we think about engaging the customer on a much deeper level, for us, it's very authentic to who we are, because our stylists really love what they do. So it's about human connection. That's really important in today's market."
Advertisement
Get news and analysis about fashion, beauty and culture delivered to your inbox every morning.