Alpaca VC's Aubrie Pagano: 'The future of brands is omnichannel'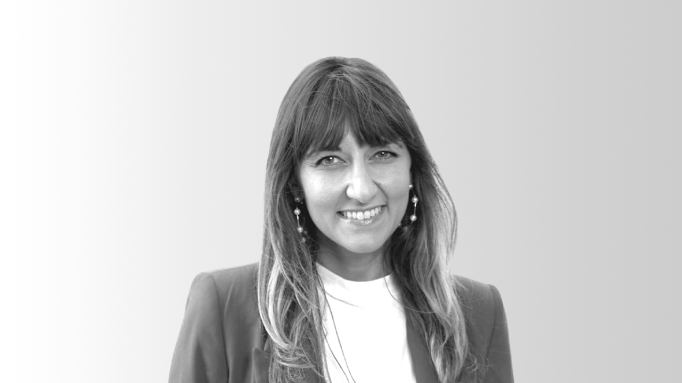 Subscribe: Apple Podcasts | Stitcher | Google Play | Spotify
As she has experience as a founder — of fashion brand Bow & Drape, launched in 2012 — Aubrie Pagano, a general partner at venture capital firm Alpaca VC, is adept at identifying whether or not a founder is worth investing in.  
You have read the maximum number of free articles.
Glossy
+

Membership

Subscribe now for access to unlimited Glossy content, premium research reports, exclusive newsletters, invitations to member-only events and more.

SUBSCRIBE

Already a member?

Already a member?

Login

Logout
This content is available exclusively to Glossy+ members.
Glossy
+

Membership

Subscribe now for access to unlimited Glossy content, premium research reports, exclusive newsletters, invitations to member-only events and more.
"It's understanding what your customer needs from the brand and how you can augment the brand with that founder voice," said Pagano, on the latest Glossy Podcast.
Pagano founded Bow & Drape at a time when customization, whether of a Chipotle bowl or a T-shirt, was growing in popularity. "We were super excited about creating more personal, expressive fashion," said Pagano. She set out to focus on the millennial demographic at the time. "[We] launched our sweatshirt that became an eponymous product," she said, referring to Bow & Drape's best-selling style that reads "Goal Digger" in gold lettering. It was sported by Serena Williams in 2015.
Advertisement
Although Pagano sold Bow & Drape in 2019, the seven years she spent growing it allowed her to experience the evolution of brands.
When Bow & Brand entered the retail space with companies like Bloomingdale's and Nordstrom in 2015, "It was a symbiotic opportunity at the time," she said. The brand gained a platform, while the retailers were able to engage customers in a new way.
Now, "The future of brands is omnichannel," said Pagano. "It's going wherever your customers are, whether that's live commerce or retail, or online through a traditional PDP."
As Pagano has shifted from founder to investor with Alpaca VC, she's also found that tenacity and magnetism are key traits when gauging a founder's potential.
Advertisement
"Alpaca is an early-stage fund focused on the intersection of the digital and physical worlds, where people are using technology to transform daily life," she said. Pagano was drawn to the firm because of the team's understanding of "the entrepreneur journey" and its "research-driven approach to how we invest in companies."
One of the areas that Pagano has invested in at Alpaca is the "re-commerce space," or the reuse of goods. It has to do with the fact that "consumers, especially Gen Z, are saying, 'There's too much stuff,'" Pagano said. Live commerce, returns and cross-border commerce are also areas that Pagano deems worthy of investment. 
"The internet has allowed culture to atomize in such a way that you can speak very specifically to a very vertical audience," said Pagano. "Speaking to a specific audience and having an affinity and community who you speak to is paramount."
Below are additional highlights from the conversation, which have been lightly edited for clarity.
Advertisement
On being a 'real partner'
"I try not to care what people think, but I am affected by it. When you are selling your company, it is very important. You often have to get the consent of your current investors. I went around and talked to all of my investors about where we were at, what I thought was the best for the company and ourselves. The decision alone to sell the company took about four months and lots of number crunching. It was the hardest decision we had to make as a company … [But] the conversation [with me, was], 'You're a shitty entrepreneur for giving up,' and that was a metaphorical slap in the face. That's not a real partner. If you're a real partner, you've been along the journey, and you know that when they've arrived at this decision, it's not an easy one."
What makes a founder worth investing in
"So much of early-stage investing is about the people, at the end of the day, and about the founder. There are a couple of things that I look for … One of them is this tenacity and grit. Have they shown ingénue, in terms of setting up a pilot, in terms of finding customers in non-obvious places, in securing partnerships through interesting networking angles? There are ways to, even at the early stages, get under the surface and understand how someone is motivated and driven. The second thing is pairing that with magnetism … which is a catch-all for [asking], 'Is this person compelling to other people?' And then the third is what we call founder-market fit. Is this person uniquely put on this planet to run this business?"
The hallmark of a brand's experience will be returns
"On the supply chain side, there are two [areas] that I'm interested in [investing in]. One is in returns; I keep saying that returns are going to become a hallmark of a brand's experience the way that delivery is. We've all been trained now with Zappos and Amazon that 'today' is the gold standard [for delivery].  The same will happen with returns. Customers will convert less if they know that there's a non-lenient return policy and if someone has a poor returns experience, in terms of labels and packaging, and processing. A lot has [already] been established there, but there's room for end-to-end solutions on the return side."
Get news and analysis about fashion, beauty and culture delivered to your inbox every morning.