Why small batch manufacturing is catching on in beauty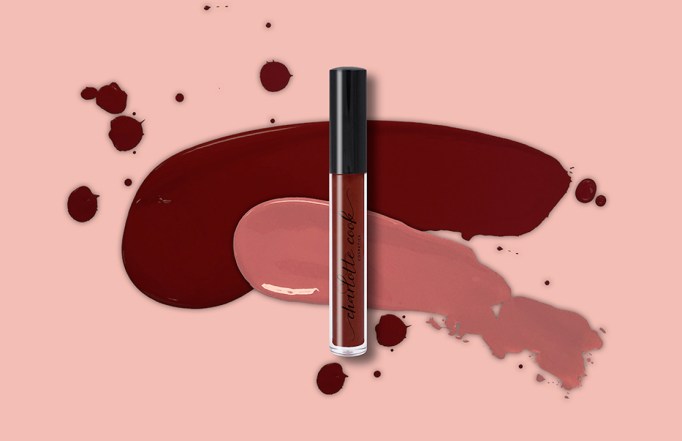 When Charlotte Cook was exploring the idea of launching her own beauty brand as a sophomore at Georgetown University, she didn't have a background in cosmetics or industry knowhow. Rather, Cook, like many clean beauty entrepreneurs, had a personal story that led her to rethink her products: being diagnosed with celiac disease at 16.
"I started to realize the impacts of putting things on and in my body, and was going down this path of reading labels and learning what was in my products. I was using makeup every single day. I absolutely love lip color, but then I learned the average woman eats up to nine pounds of lipstick or lip gloss in her lifetime. It was terrifying to think about," said Cook.
Cook wanted her brand to be the affordable, clean and digital-centric version of Bobbi Brown, but needed a partner to bring her idea to fruition. Given that Cook was hoping to bring her brand Charlotte Cook Cosmetics to life online first, she was looking for a smaller manufacturer with "reasonable" product minimums and clean beauty expertise, who she found via her own research and word of mouth. Enter: turnkey manufacturer Dynamic Blending. After four years in ideation, the brand launched this month with lip glosses and brushes DTC and on Amazon. It will debut in select Wegmans doors later this year.
Launched in 2015, Vineyard, Utah-based Dynamic Blending came to life to serve a "niche in the market." Beyond Charlotte Cook Cosmetics, Dynamic Blending is also behind essential oil company Vitruvi, which is sold at buzzy retailers like Goop, Urban Outfitters and Anthropologie. Dynamic Blending has a client list of 400-plus brands, largely through referrals, and in 2019, it reached over $20 million in revenue. But the company is not alone; as a growing segment of manufacturers are trying to satisfy emerging and indie beauty brands. JBK Wellness Labs is another company that is trying to gain a foothold in the buzzy herbal and natural space, with a specialty in CBD.
Advertisement
"There was a large segment of startup companies that were being ignored in the industry. They weren't able to get over the hurdle of the minimum order quantities that most manufacturers — if not all — require, and those minimum order quantities can be anywhere from 20,0000 to 50,000 units per SKU," said Gavin Collier, co-founder and CEO of Dynamic Blending.
Given the uncertainty that comes with starting a new business, Cook started with just 700 units of her lip glosses and brushes available via her DTC site. Liquid lipsticks are in the works and will launch in the fall, and foundations will launch in early 2021. While Cook wouldn't share the cost of production for her initial run of products, Dynamic Blending President Jordan Erskine said the company's offering for small quantities could run from $8,000-$20,000. Collier added to that, saying variables like raw ingredients, packaging and the need to fine-tune formulations account for price differences, but clients "should be prepared to spend around $20,000." "That does not always mean that their low-unit run will cost that much, but I want [customers] to understand that there is a cost of doing business," he said.
Cook was further ahead than some founders, as she knew she wanted her clean products to be focused in the lip category and extremely pigmented, but JBK Wellness Labs founder Dr. Jenelle Kim said her company sees brands at all stages of the life cycle. And with the conversations around health and wellness reaching critical mass due to Covid-19, Dr. Kim's expertise in Chinese medicine and naturals have been a draw for emerging companies.
"About 20 years ago, when people heard Asian medicine or anything herbal, they immediately shut it down. It was a very limited point of view, but now people are opening their eyes to other options. CBD is one of them, but there are 50 fundamental herbs in Chinese medicine," said Dr. Kim. Cannabliss Organic, the cannabis brand that uses Korean herbs and sells at Neiman Marcus, is one of JBK Wellness Labs' clients.
Advertisement
While Dr. Kim is debuting her own line of products in late July, JBK Wellness Labs' expertise is in formulating and manufacturing for others — so much so that the company is launching a new white label division with standardized formulas to satisfy new business inquiries from up-and-company brands, said Craig Nandoo, JBK Wellness Labs president. Versus the contract manufacturing arm that works with as few as 3,000-5,000 units, JBK's white label division has a lower threshold of under a 100 units up to 1,000. Nandoo said a 1.7 oz moisturizer containing 200 mg of CBD and 10 mg of CBG would start at $8.50 per unit for 25 units, but would drop down to $6.00 as quantities increase.
You have read the maximum number of free articles.
Glossy
+

Membership

Subscribe now for access to unlimited Glossy content, premium research reports, exclusive newsletters, invitations to member-only events and more.
This content is available exclusively to Glossy+ members.
Glossy
+

Membership

Subscribe now for access to unlimited Glossy content, premium research reports, exclusive newsletters, invitations to member-only events and more.
"We wanted to offer the same same level of customization and top tier formulas that we would for a larger brand, but we want to be able to support smaller entrepreneurs who are looking to do some great things and are maybe just looking to launch a few products," said Nandoo. "They might be more cautious given the environment."
And this kind of proposition can be especially enticing for newcomers to the beauty and wellness industries, amid Covid-19.
"Retail is tough; with the whole coronavirus situation, people are buying beauty and personal care products online more than ever before. Customers are willing to put their trust in influencers and friends who suggest products, or they do their own research, so they don't have to go into stores and try makeup on," said Cook. "But that takes time to build and grow, and what I want to build is based on an organic love of clean beauty and our products. It won't happen overnight."
Advertisement
Get news and analysis about fashion, beauty and culture delivered to your inbox every morning.