Why community-driven beauty brands are primed to steal market share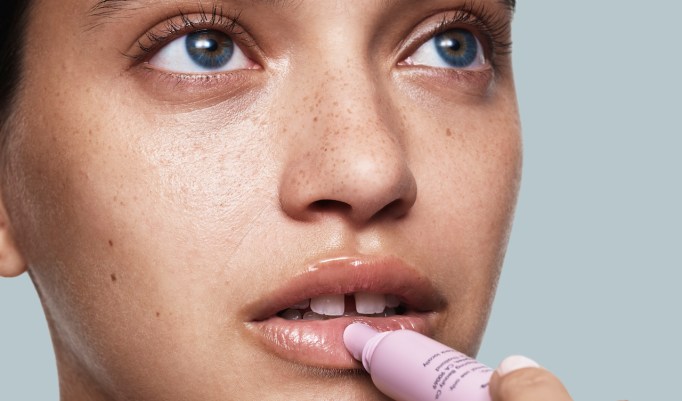 Ever since Glossier launched in 2014, "community" has become beauty's biggest buzzword. What first was a niche brand strategy was adopted by legacy and heritage players, and new brands and products were subsequently developed to satisfy communities. Their marketing, imagery and communications strategies followed suit. But amid the coronavirus pandemic, these tactics have served as a way for newer beauty brands to capture market share.
One-year-old skin-care brand Versed, which was spun out of Clique Brands, the owner of Who What Wear, is experiencing this first-hand. Developed using insights from Who What Wear and a private Facebook group in 2019, Versed saw sales increase by 85% in April compared to its pre-coronavirus average, said Melanie Bender, Versed general manager. She also said the company's owned social media and website channels reached 16 million people last month. Moreover, 88% of orders on VersedSkin.com since mid-March are from new customers. In the fashion space, accessories brand Kendra Scott is reportedly experiencing a similar trajectory.
You have read the maximum number of free articles.
Glossy
+

Membership

Subscribe now for access to unlimited Glossy content, premium research reports, exclusive newsletters, invitations to member-only events and more.

SUBSCRIBE

Already a member?

Already a member?

Login

Logout
This content is available exclusively to Glossy+ members.
Glossy
+

Membership

Subscribe now for access to unlimited Glossy content, premium research reports, exclusive newsletters, invitations to member-only events and more.
Versed is not only experiencing growth because the skin-care brand tangentially falls into what consumers consider "self-care" today. Bender attributes its recent traction to the line's accessible price point and that it is sold in essential doors that are open, like Target.
"There is an acceleration of trends that were already happening: a move toward self-care and clean beauty, and [away from] wanting to make specific beauty retailer trips or clean beauty retailer trips, when great products could be found where you already shopped. Add economic uncertainly to that, and customers feel like they are getting a lot from us for the price," said Bender.
Advertisement
Versed's marketing and communications strategy has also been key. In January, the company introduced quarterly Community Board Member meetings on Instagram, a take on public companies' stakeholders meetings, with Bender updating customers on, for example, additions to its no-no ingredient list or its carbon neutral shipping policy that launched this year. Its April session discussed conserving cash due to Covid-19 and the decision to push some products (its SPF launched last week, because it was the brand's most requested product in the last year, said Bender), to acknowledge the crisis on all customers' minds. Earlier this year, Versed secured an investment from LVMH Luxury Ventures.
"We wanted them to know that we are also deeply affected as a business by this crisis. But, our community really wanted us to keep talking about how to use products and what's in them, and to offer a moment of levity and education in all of this," she said. "Our Good Skin Crowd Facebook group has been good for that, because it's an unbranded place to have a conversation about products." The Good Skin Crowd is a private group on Facebook, and members invite others via word of mouth; a recent Good Skin Crowd discussion revolved around the acne treatment Differin, and while one commenter suggested Versed products as alternatives, others offered solutions from Glossier, Paula's Choice and Biologique Recherche.
That duality is something Winky Lux, a brand known to produce products for its Gen-Z audience in 40 days, is also practicing. Co-founder and CEO Natalie Mackey said the company is practicing "guerilla joyfare" on social media and in email marketing, with Instagram posts not necessarily tied to the brand or its products. Instead, they feature gamified prompts like "Would You Rather?" or cute images, like a cat in a towel and bath robe.
Winky Lux sells in Target and has purposefully not included calls-to-action driving to products at Target, due to social distancing guidelines still required in most retailers, said Mackey. "We can't expect to push Target right now, even though it is open, because that would be irresponsible. There are more urgent things people need," she said.
Advertisement
It's too early to tell which brands in beauty will thrive or merely survive in this climate, but those willing to have an honest and, perhaps, over-communicative approach will likely fare better.
"Most leading brands are playing it safe right now and are most concerned with not making mistakes, but challenger brands are in a unique position where they can take risks with their content," said Ryan Detert, CEO of technology platform Influential. "While the country is still reeling from health issues, Gen-Z and millennials truly have Covid-19 exhaustion from the media. They thrive on upbeat content, which explains why meme culture has been so prevalent during this time. Challenger brands have an opportunity to elevate their share of voice for a fraction of the cost because Gen-Z and millennial consumers are thirsty for relevant and poignant content."
Which is why Bender is keeping Versed on a business-as-usual path for the better part of the year. "We don't have some big celebrity endorsements and aren't a founder-, influencer- or retailer-driven brand," she said. "If we don't practice togetherness and listen to what customers want now, who are we doing this for?"
Get news and analysis about fashion, beauty and culture delivered to your inbox every morning.