TikTok livestreaming attracts beauty brands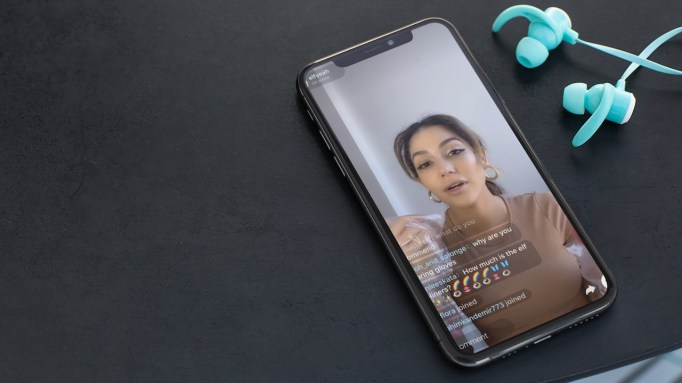 Previously exclusively inhabited by influencers, TikTok's growing livestreaming function is now being adopted by beauty brands. 
According to TikTok, E.l.f, Too Faced and Milk Makeup have begun using the short video app's livestreaming feature. Livestreaming has been a part of TikTok since it launched, but particularly gained popularity during the coronavirus pandemic. 
You have read the maximum number of free articles.
Glossy
+

Membership

Subscribe now for access to unlimited Glossy content, premium research reports, exclusive newsletters, invitations to member-only events and more.

SUBSCRIBE

Already a member?

Already a member?

Login

Logout
This content is available exclusively to Glossy+ members.
Glossy
+

Membership

Subscribe now for access to unlimited Glossy content, premium research reports, exclusive newsletters, invitations to member-only events and more.
Beauty brands have been using TikTok livestreaming to hold Q&A sessions with users, promote product launches and host tutorials. E.l.f., one of the most active beauty brands when it comes to TikTok marketing, has hosted two livestreams. Both were humorous videos for its "What the E.l.f. Challenge," showing influencers doing makeup tutorials with obstacles: TikTok influencer Trinity Morisette did a livestream for the brand applying makeup with oven mitts and a spoon; its most recent livestream, on May 29, featured influencer Yanina Oyarzo doing a makeup look with her hands wrapped in plastic. E.l.f. is planning to use TikTok livestreaming more in the future, said a company spokesperson.
While livestreaming has surged on Instagram since the Covid-19 shutdowns began, it remains in its infancy on TikTok. TikTok upped its in-app promotion of its livestreaming feature when the Covid-19 shutdowns hit and has been hosting weekly content with celebrities and influencers. In addition to beauty brands, other companies that have recently used TikTok livestreaming include Discovery, Verizon and the NFL. These brands participated in official partnerships with the platform, which allowed the livestreams to be promoted in a banner on TikTok's main Discover page.
Advertisement
Brands have been significantly less active on TikTok since the George Floyd protests began. Meanwhile, TikTok has been pursuing anti-racism initiatives that include a new partner livestream hosted by the Speak Up organization, created by actors Asante Blackk, Ethan Herisse and Reed Shannon.
For brands that host their own livestreams, TikTok's content partnerships team provides tutorials and best practice guides, said a company spokesperson. One key to success: influencers.
"Many creators on TikTok are not on Instagram or not active on Instagram, so they prefer to reach their audiences on TikTok. On TikTok, fans develop very intimate relationships with creators," said an E.l.f. spokesperson.
Fans' devotion to their favorite influencers is a main driver of livestream views on TikTok, according to Fabian Ouwenhand, founder and growth director at short-video agency Uplab. He said that devoted fans will tune in for 24 hours straight to watch their favorite personalities on marathon livestreams. He's seen that with influencers who are a part of the TikTok house his company manages in Amsterdam, like Jip Zaza, who has close to 150,000 followers. Livestreams by influencers at the house are now occurring daily, he said.
Advertisement
TikTok livestreaming is currently available to users that have met a certain threshold of followers. While TikTok was not able to confirm the number, Ouwenhand said it fluctuates between 1,000 and 5,000 followers. 
"More and more users have been using it to do all different sorts of things," said Ouwenhand. "However, in functionalities, it hasn't developed much." He mentioned that on Douyin, the separate Chinese version of TikTok, shopping links are directly built into livestreaming on the app. TikTok only offers a feature in which users can buy virtual "gifts" for livestreamers, hinting at the possibility of more e-commerce options to come.
Even without direct sales of products available in-app, Ouwenhand recommends that brands should "focus on commerce" on TikTok livestreaming. Influencers are starting to use livestreaming to sell their merch even without a built-in shopping feature, instead promoting where users can buy it online.
Advertisement
"Livestreaming is really a key for conversion," he said. "We've done a couple of product launches without livestreams, and they didn't work well at all compared with those with livestreams."
Get news and analysis about fashion, beauty and culture delivered to your inbox every morning.