The Body Shop realigns mission-driven focus to reach younger shoppers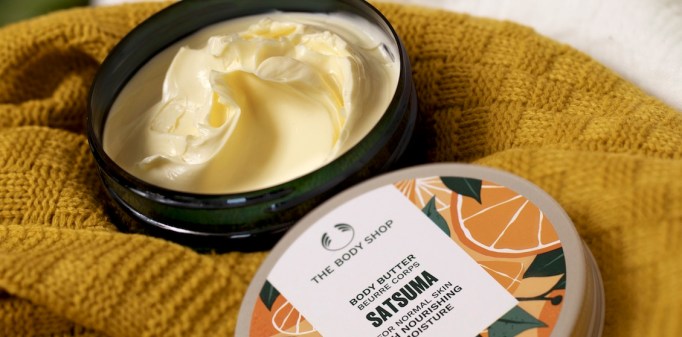 After 46-years in business as an activist-based brand, The Body Shop is refreshing its mission to address today's needs and relevant focus areas.
The Body Shop was founded in 1976 by Anita Roddick with a focus on natural beauty products and a corporate social responsibility that was core to crafting the retailer's branding. Focus areas in the past have included anti-whaling and anti-animal testing. But in 2022 the brand is looking to more relevant topics that speak particularly to younger audiences. New core focus areas include mental wellbeing, social equality, climate activism and sustainability. Notably, The Body Shop received B Corp certification in 2019.
You have read the maximum number of free articles.
Glossy
+

Membership

Subscribe now for access to unlimited Glossy content, premium research reports, exclusive newsletters, invitations to member-only events and more.
This content is available exclusively to Glossy+ members.
Glossy
+

Membership

Subscribe now for access to unlimited Glossy content, premium research reports, exclusive newsletters, invitations to member-only events and more.
In line with this reimagine focus, The Body Shop announced an in-store refill program in April 2021, and on Thursday, it announced an updated five-year plan to roll out product refill stations in almost all of its 3,000 global stores. Within the U.S., refill stations are in 50% of its approximately 100 locations.
"At the end of the day, we want to be known and understood as a change-making beauty business and as a beauty retailer that stands for more than just the products we sell," said Hillary Lloyd, vp of marketing and corporate responsibility in North America. "We have an amazing legacy that gives us credibility and authenticity in that space. It's about finding the balance between using legacy to build new credibility with new consumers."
Advertisement
So far, best-selling products have been switched to refillable bottles, and there is a refill roadmap for the rest of the portfolio over the next two years. Lloyd said refills will expand to body care and makeup, and that The Body Shop is trying to determine how to conduct refills outside of just its stores.
One example of how the company is executing its updated mission will occur in May. The Body Shop will feature various non-government organizations in a social media campaign focused on mental wellness for young people, with a special focus on the LGBTQ+ community. Throughout 2022, The Body Shop will also use its owned social channels to advocate for letter signing and support of an update to the 1964 Equality Act which would prohibit discrimination based on sex, sexual orientation and gender identity. Notably, there has been a rise in teen suicides in recent years and more young people report feeling lonelier than ever. Other brands that have sought to work with LGTBQ+ groups include Peace Out, while Rare Beauty created a fund to address loneliness.
"The Body Shop philosophically is beginning to think about how we can protect the future today. We think protecting the future today starts with engaging young people in those protections itself," said Lloyd.
The Body Shop is owned by beauty pure player Natura & Co. According to Natura & Co.'s 2021 fourth-quarter and full-year earnings, The Body Shop sales were up 9.2% in 2021, but only 0.7% in constant currency. Fourth-quarter 2021 sales were impacted by the Omicron variant's effect on holiday sales in the U.K., which is The Body Shop's largest market.
Advertisement
When it comes to whether The Body Shop's activism and mission-driven focus translates directly into sales, Lloyd said the brand views it as a "powerful" acquisition tool. In April, The Body Shop will officially introduce wellness products into its portfolio, focused on three areas: energy boost, breath and sleep. Each line is designed to deliver a particular benefit and will include essential oils, bath products, body products and fragrances.
"We think we can genuinely exist in the community as a true and authentic resource, as well as [bring] folks into our initiatives and, therefore, into our business through these types of programs," she said. "We're trying to glorify the brand and our products and mission through campaigns and experiences. We're doing the same through refill stations, and we're also beginning to look at the retail experience and the digital experience."
Get news and analysis about fashion, beauty and culture delivered to your inbox every morning.