Reels and other short-video platforms attract TikTok beauty influencers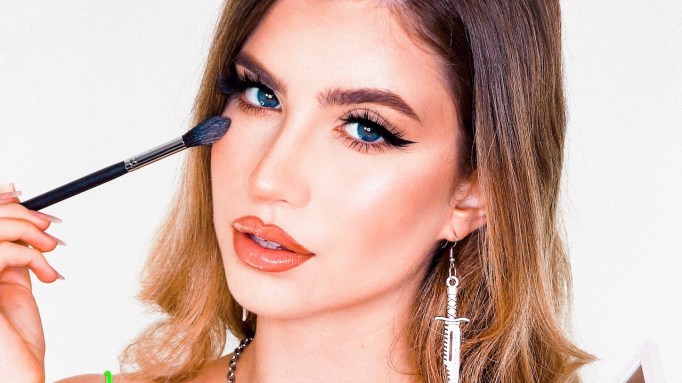 While optimistic about Microsoft's proposed acquisition of TikTok, the app's top beauty influencers are weighing their options on newly launched competitors including Instagram Reels, Triller and Byte. 
"I'm pretty confident that TikTok's not going to go anywhere, but it's still an uncertain situation," said beauty influencer Abby Roberts, who has 10.5 million followers on her TikTok account @abbyrartistry and has done sponsored posts with brands including Morphe and ColourPop on the app. "We don't really know what's going on, so I've been looking into a bunch of other apps." She was one of the first 100 U.K.-based influencers to have access to Reels, and has also launched accounts on Triller and Byte. 
Instagram's in-app Reels feature officially launched globally on August 5, after giving a select group of influencers and celebrities early access to the feature in order to populate it with content. Instagram joins an expanding pool of TikTok competitors that have seen an influx of influencers in the past week since Trump announced a potential TikTok ban on July 31, and on August 6 signed an executive order that said TikTok will be officially banned in the U.S. in September. While influencers are betting that an acquisition by a US company will prevent that from happening — both Microsoft and Twitter have now expressed interest — they're still launching accounts on competitor apps.
"If you look at the superstars, they quickly expanded their brand off of TikTok and diversified their content offering," said Carter Hansen, VidCon's vp of programming. "The thing that will be interesting is to see which platform they will gravitate toward, if TikTok ends up being banned. Will it be something similar to TikTok, like Triller or Byte, or if they will dive deeper in platforms like YouTube?"
Advertisement
Triller, which launched in July 2015, received 700,000 new U.S. downloads in the past month, according to App Annie. Owned by entertainment company Proxima Media and initially launched as a music video app, Triller features content by top music celebrities and, for now, promotional content tends to be centered around the music industry. With a reported 65 million total active users, the app considers itself a precursor to TikTok and filed a U.S. lawsuit against TikTok in July for patent infringement.
"If anything did happen to TikTok, I would move to Reels," said Roberts, noting that, with Reels, she has the built-in advantage of reaching her 2.1 million Instagram followers, while Triller and Byte involve building audiences from scratch. Her Triller account, where she describes herself in her bio as "the makeup girl from TikTok," has just 5,500 followers and one video. 
Byte, meanwhile, was launched in January 2020 by Vine co-creator Dom Hoffman, four years after Twitter shut down Vine. Byte has reached No. 1 in the App Store several times in the past month, according to a spokesperson. Data from App Annie shows that the app reportedly received 1.2 million downloads in the past month, but it has yet to become a hub for brand promotions or official brand accounts.
Advertisement
"We saw a huge influx of some of the most creative young people in the world in the last few weeks. Signups and activity are higher than ever," said the spokesperson. "We will continue to build new tools and spaces for people to connect in an authentic and fun way."
You have read the maximum number of free articles.
Glossy
+

Membership

Subscribe now for access to unlimited Glossy content, premium research reports, exclusive newsletters, invitations to member-only events and more.
This content is available exclusively to Glossy+ members.
Glossy
+

Membership

Subscribe now for access to unlimited Glossy content, premium research reports, exclusive newsletters, invitations to member-only events and more.
TikTok influencer CJ, who posts under the handle @operamericano, has over 800,000 followers on TikTok, making it her largest platform. (She will reveal her real name when she hits 1 million followers, she said.) She has worked with brands including FabFitFun and DTC teeth-straightening brand Byte on TikTok. She received access to Reels five days early, but said she "did not make a panic push" to her other platforms when news of the TikTok ban surfaced. 
"I've always been pushing my other platforms every now and then. That's kind of a continuous thing," she said. "I think it's smart to diversify your platforms." 
Dev Karaca, the co-founder and COO of Kyra TV, which operates a talent agency that represents Roberts, said that Reels had reached out directly in order to encourage TikTok talent to post on the platform. According to a report in the Wall Street Journal, Reels paid influencers and celebrities to post on Reels in order to ramp up engagement. TikTok, meanwhile, is openly providing monetary incentives to influencers with the launch of its new creator fund, which it announced will reach $1 billion over the course of three years. 
Advertisement
Famous profiles early to post to Reels included beauty influencers Patrick Starrr, Victoria Lyn and Amy Chang; celebrities Will Smith, Selena Gomez and Jimmy Fallon; supermodels Nina Adgal and Ashley Graham; and fashion influencers including Vienna Skye and Annabelle Fleur.
Brands have also already embraced Reels, with Benefit Cosmetics, Milk Makeup, Sephora, Balmain and Fenty Beauty among those that have posted content.
TikTok's advantage does not come just from the presence of top influencers; its coveted algorithm may also be difficult to replicate for competitors. 
Advertisement
"Fundamentally, TikTok has an incredible algorithm and tech infrastructure for what it's doing," said Karaca. "And the [personalized] 'For You' page is something very unique to TikTok. It's not necessarily something that can be easily replicated by another company." 
Reels may also have strong algorithm capabilities, said CJ. "I've already noticed that the algorithm is really well catered to what I enjoy, because Instagram already knows me," she said, noting that, Reels "is a huge thing for Instagram to launch; they already know what their audience is going to want to watch."
Regarding what influencers and brands decide to do with their platform diversification, Karaca notes that the most important aspect should be authenticity. "They should just do what comes naturally to them," he said. "They shouldn't force anything."
Get news and analysis about fashion, beauty and culture delivered to your inbox every morning.