Milk Makeup's CEO Tim Coolican on creating a 'global movement around a next-generation idea of beauty'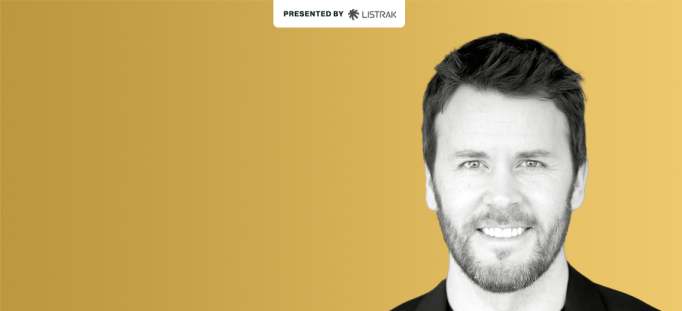 Subscribe: Apple Podcasts | Stitcher | Google | Spotify
When Milk Makeup launched in February 2016, it brought a refreshing yet irreverent take on the beauty world, and promoted that being bold and different was to be celebrated.
You have read the maximum number of free articles.
Glossy
+

Membership

Subscribe now for access to unlimited Glossy content, premium research reports, exclusive newsletters, invitations to member-only events and more.

SUBSCRIBE

Already a member?

Already a member?

Login

Logout
This content is available exclusively to Glossy+ members.
Glossy
+

Membership

Subscribe now for access to unlimited Glossy content, premium research reports, exclusive newsletters, invitations to member-only events and more.
Born out of the NYC-based Milk Studios, Milk Makeup made a name for itself through daring and playful products like Kush Mascara and blotting papers that doubled as rolling papers for marijuana joints. Today, Milk Makeup is sold in 20 countries and is a Sephora U.S.-exclusive brand. Alongside Obagi skin care, it was acquired by Waldencast in a special-purpose acquisition vehicle in Nov. 2021; the three-way transaction was for $1.2 billion.
"Milk Makeup started with the objective of broadening and challenging the definition of beauty. The founders talk about it not as a business but as a movement rooted in the core values of inclusion, diversity, creativity, self-expression," Tim Coolican, CEO of Milk Makeup, said on this week's Glossy Beauty Podcast.
Advertisement
Milk Makeup was founded by Milk Studios co-founder Mazdack Rassi, fashion editor and entertainment reporter Zanna Roberts Rassi, creative director Georgie Greville, and product developer Dianna Ruth. As the Milk Makeup team looks toward the future of its business post-acquisition, they are focusing business efforts towards merch and product collaborations, international expansion and the meaning of a "cool" brand.
Below are highlights from the conversation. Quotes have been lightly edited and condensed for clarity.
On the Waldencast SPAC acquisition
"If we take a step back, the vision for Milk Makeup has always been to create a global movement around the next-generation idea of beauty, which is rooted in our core values of inclusion, diversity, self-expression, creativity. And that very much aligns with Waldencast's vision, which is to create a next-generation beauty company and one that serves as a platform for conscious, purpose-driven brands. What's exciting about Waldencast is that [a SPAC] creates a different exit opportunity for independent brands. Oftentimes, for independent brands, the challenge is how to access the resources and the expertise to scale globally. That's what the objective is of Waldencast is — to create an opportunity for independent brands to scale while being completely true to themselves. I do think it's a potentially game-changing approach in the industry."
Developing products with everyone in mind
"The brands I look to as North Stars are brands like Nike and Apple, which is not a very original thing to say. We talk internally a lot about trying to be the Air Jordans of beauty, in the sense that — with the drops and the collabs — there are Air Jordans that sneakerheads will line up around the corner to get. At the same time, a lot of soccer moms and soccer dads are wearing Air Jordans. Nike as a brand does it really well; they talk about performance but in a context that is democratized. They have LeBron James, but they have the everyday athlete, as well. If you have a clear mission and vision for your brand and a clear sense of self, then you can bring it to life in a way where it connects with different audiences and can create fans that are not based on traditional demographics. It's more psychographically driven."
Advertisement
Hints on a new collaboration strategy
"Creative collaboration is fundamental to Milk Studios and also to makeup. But we are careful about who we collaborate with because we want to make sure that, when we do it, it's really a genuine representation of our values. And we [want to use] our platform to amplify somebody who shares those values. You're going to see some exciting collaborations coming up in the second half of [2022]. It's about bringing the brand to life and connecting through our values to like-minded individuals or brands and then coming up with a creative expression together. We're going to launch a merch collab with [influencer] Joe Perez and there are going to be other collaborations in the fashion space and potentially in the beauty space."
Get news and analysis about fashion, beauty and culture delivered to your inbox every morning.