In the DMs with Laura Lee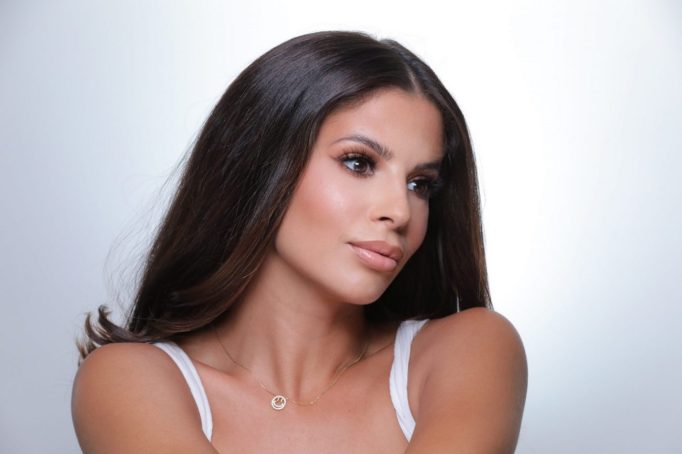 All products featured on Glossy Pop are independently selected by our editorial team. However, when you buy something through our retail links, we may earn an affiliate commission.
In 2013, Laura Lee was living in Alabama, working as a full-time medical assistant and going to night school for marketing. And that's when she had a "what-the-fuck-am-I-doing-with-my-life? moment," as she tells it.
"I didn't want to do any of these things," she said. "So I was like, 'I have a great idea. I'll start a YouTube channel and quit everything.'" And, that's exactly what she did.
You have read the maximum number of free articles.
Glossy
+

Membership

Subscribe now for access to unlimited Glossy content, premium research reports, exclusive newsletters, invitations to member-only events and more.
This content is available exclusively to Glossy+ members.
Glossy
+

Membership

Subscribe now for access to unlimited Glossy content, premium research reports, exclusive newsletters, invitations to member-only events and more.
At the time, there weren't that many YouTubers posting about beauty, she said. "I had seen Candy Johnson, and I think Nicole Guerrero was on at the time."
So she bought a "really bad, refurbished camera off of eBay," and started making beauty videos — and she was immediately hooked.  Today, Lee has 1.8 million Instagram followers, 4.5 million YouTube subscribers and 593,000 followers on TikTok. She also has her own cosmetics brand, Laura Lee Los Angeles.
Advertisement
We caught up with Lee and, of course, got a peek inside her DMs.
Considering today's many social media platforms, how much content do you create?
"I do two YouTube videos a week for my main channel. I do one podcast a week with my best friend Manny MUA. I do 3-4 pieces of in-feed content for my Instagram every week. I try to do three TikToks a week, tweet every day and IG Story every single day, seven days a week. It's a seven-day-a-week job."
How did you first get into makeup?
"When I started, I was like, 'I am so good at makeup. I slay my looks. I need to get this stuff online.' That was like my thought process. And looking back, I literally had no clue how to do makeup at all. But I feel like, if I hadn't been delusional, I never would have made it. It was that delusional confidence I had, where you could not tell me my makeup was terrible." 
What do you wish you'd known about makeup back then?
"I wish I'd known that less is more. In 2016, 2017, 2018, all those years, I wore so much makeup. That said, it was really popular at the time — the heavier makeup and the huge, thick eyebrows. I wish someone had just walked up to me and said, 'Less is more. It will look so much better with a little less.' But, still, at the end of the day, makeup is not all about looks, but it's about creating and creativity. And I really hope that people are doing it to make themselves happy and are enjoying it."
Advertisement
Tell me about your brand.
"I launched my first product in October 2017. It was an eyeshadow palette that I launched with my makeup brand, Laura Lee Los Angeles. Again, I fell in love with creating. And this was just another outlet for me, because I didn't do it under another company or with a big investor. Literally, my husband and I did it all by ourselves. It was called Cat's Pajamas … and it was a bit rough. Looking back at it. I'm like, 'Wow, you really needed a team.' And then my second product after that was the Nudie Patootie palette, which [defined] the aesthetic for my brand that it still has, in 2022."
What was wrong with that first palette?
"The outside of the palette was all silver glitter, and then the inside was flowers. So that doesn't even make sense. And then the name of the palette was Cat's Pajamas, which is a term meaning it's the best of the best — but no one knew that, and so they didn't know why there weren't cats on the palette."
If you could only keep one product from your brand and one product from another brand, what would they be?
"From my brand, the Nudie Patootie — our OG, our classic. It's a huge nude palette that has all the colors you're going to need, and it's so easy to use. We've been selling it for years and people love it. It's our No. 1 seller.
And right now, I'm so obsessed and cannot do my makeup without the Anastasia Beverly Hills Brow Freeze. That's the product I use to create the bushy brow. I've tried a bazillion of them and, honestly, that one's the best."
Advertisement
What is the last product that you finished?
"I just like totally cleaned out my Tatcha Dewy Skin Cream. It comes in the purple jar. Like, I took my little acrylic nail and scraped out the bottom of it. It's gone. And for makeup, I just finished the Hourglass Veil Translucent Setting Powder."
Who on social media do you wish was your best friend?
"Hannah Brown from 'The Bachelor.' We're both from Alabama. We're both huge Alabama football fans. She seems like a really happy, giddy, funny girl. And I just feel like we could be besties."
Who do you follow to stay on top of the latest cool stuff?
"My friend Karen, @iluvsarahii. And I get inspiration for makeup, fashion, hair from Jess Hunt. You'd be obsessed with her. I'm like, 'Can you live in L.A., so we can hang out?" 
Oh, of course! Have you tried her brand, Refy?
"Yes. I've ordered literally everything. It's really good. And she's so pretty. I love her aesthetic. I love her clothes. I love her brows. I love her makeup line. I love it all."
Advertisement
What is the last post you saved?
"I save a lot of stuff, [because] of all the Instagram updates. I'm like, 'Can we just chill for like five minutes?' I saved this Reel by Joyjah." 
I really like how she did this Reel. And I like her makeup. And I like how she showed the outfit while she was out. I saved it for inspo." 
Is there a meme that you feel best describes your life right now?
"Oh! That meme of Adam Sandler literally walking down the street in New York looking crazy. And everybody's like, 'How I think I'm gonna dress in the winter, vs. how I really dress.'" 
Advertisement
What's your guilty pleasure?
"Honestly, 'Entertainment Tonight.' It gives me all the gossip on celebrities, and they're really quick. Also, they post North West. Kim's daughter has a TikTok, and it's so funny, because she posts stuff that's definitely not supposed to be posted. Like, she walked into her mom's bedroom when Kim was in bed on her phone. She was like, "Mom, I'm on live." And Kim was like, "You're not supposed to be on that. You know better." It was hilarious."
Get news and analysis about fashion, beauty and culture delivered to your inbox every morning.